Description
The NIR 10ZI is a Khomp IoT endpoint in the IEEE 802.15.4 (Zigbee) line, which works as a signal repeater that provides more reliable networks with greater capacity for routing nodes, resulting in a maximization of cost optimization.
The device is notable due to its internal antenna and its integrated rechargeable battery. Its construction was designed to offer greater autonomy and coverage in projects that demand great distances between endpoints and gateways.
With all of these features, the Zigbee NIR 10ZI Repeater is able to deliver twice the power of previous versions.
Features
Increases network communication between endpoints
Increases communication system by 2x
Integrated internal battery
802.15.4 mesh connection (router function) for the ITG 200
Installation and integration through MQTT and ITG 200 Dashboard
Serves as 802.15.4 network infrastructure, new generation zigbee with greater range
Rechargeable LiPo 1500 mAh battery, for at least 40 hours of backup
More LEDs for quick visualization of status
Firmware updating via OTA
Resources
Application Model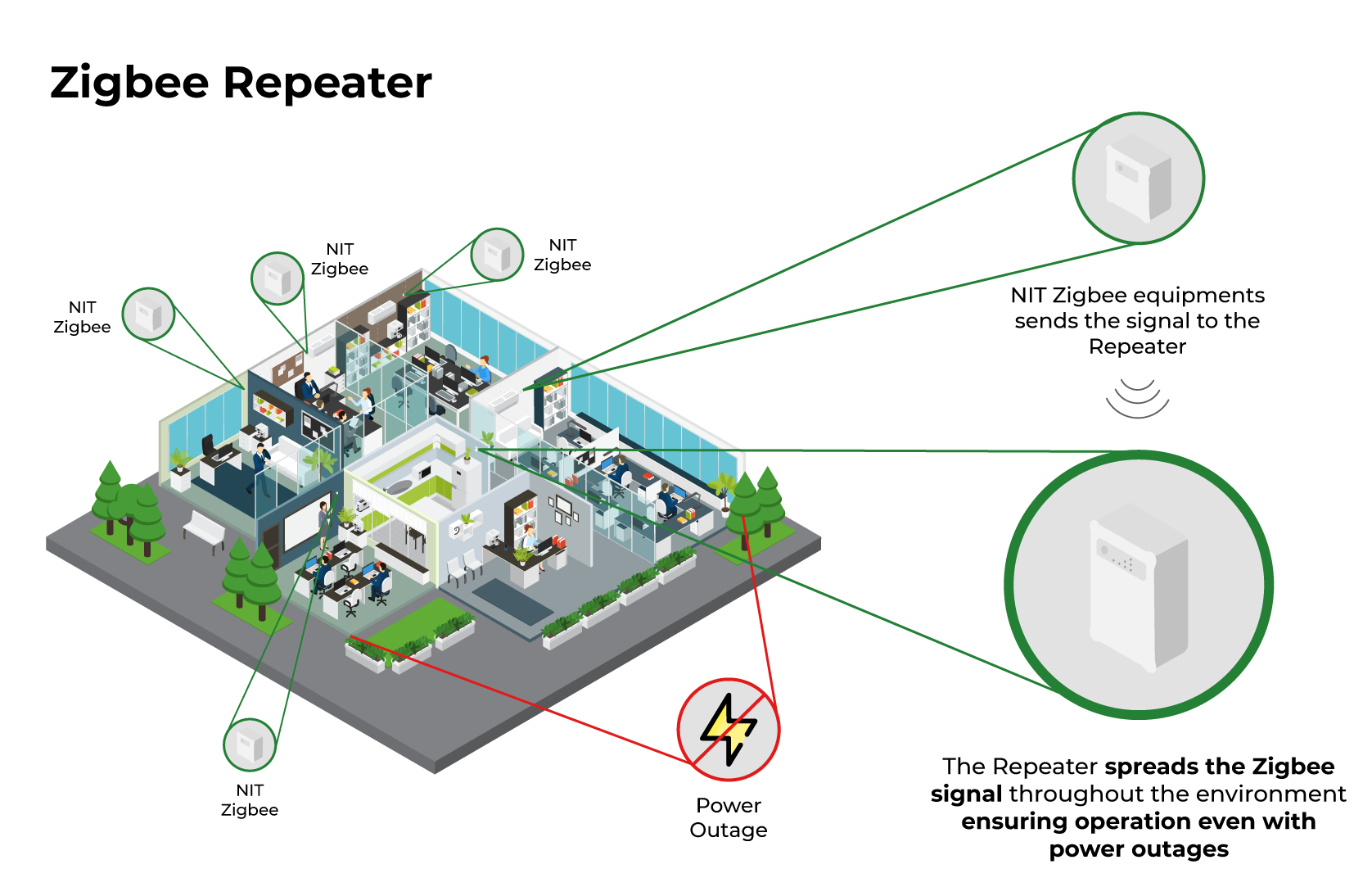 Downloads
Access here the PDF file with information from NIR 10ZI Repeater.
Datasheet