The complete system for Contact Centers management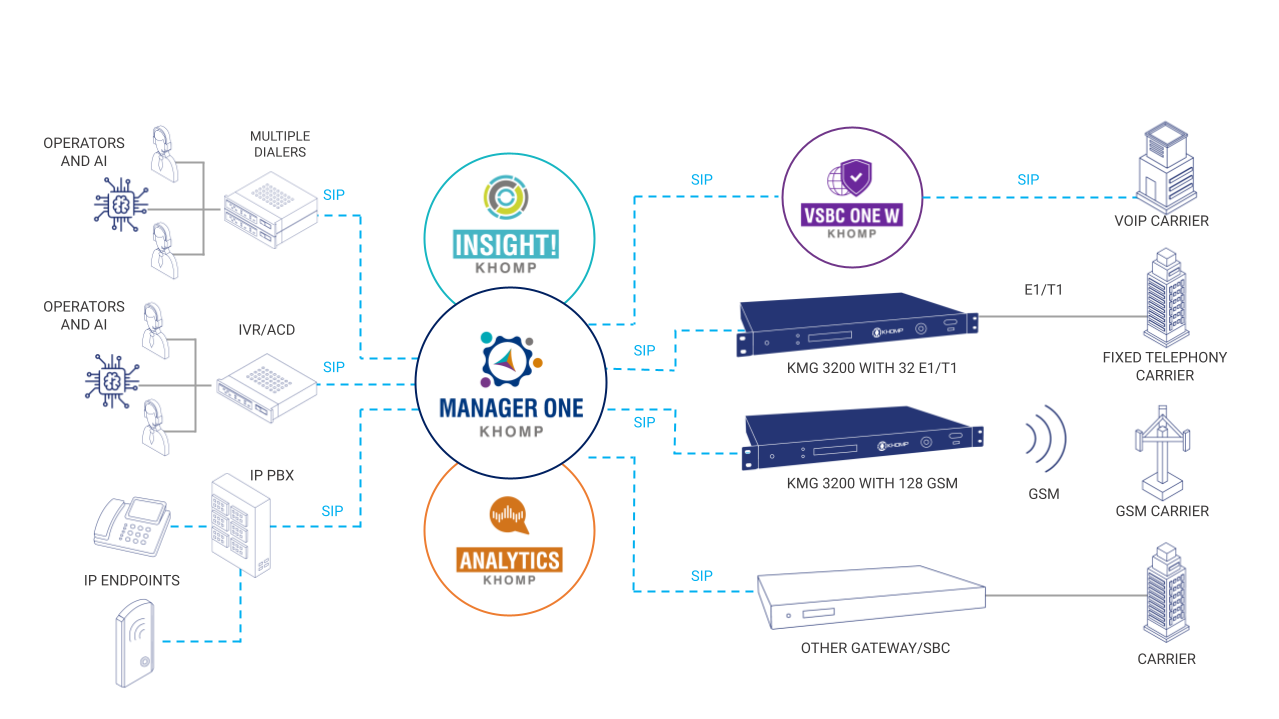 Manager One from Khomp is a complete intelligence solution for centralized management, routing, monitoring and call sorting for contact center operations.
It is made up of a combination of resources that run on premises (using a local server) and in the cloud, optimizing the performance and resilience of the solution exactly as needed.
The Core: Flow
The foundation for all of the aspects that make up Manager One is called Flow, a valuable module that provides an interface for configuration and routing of calls between the various applications, the different gateways, and also the SBCs in environments that use SIP protocol for calls.
All of the information that is required, from all calls made throughout the entire environment, is collected in Flow .
All of the call traffic is simultaneously captured by the solution, and it is all made available in real time.
With all of the data available, the manager of the operation has resources for a clear analysis of this data, allowing him or her to make more intelligent and assertive decisions, and handle complex problems in a simple way.
Performance: call sorting and management of data
Call sorting in Manager One makes it possible to disconnect undesirable and/or unproductive calls before they are transferred to the agents, or to the platforms. That is why Khomp has invested heavily in research and development, resulting in the valuable Analytics module, a software that uses advanced techniques for handling signals and artificial intelligence.
The solution also offers Insight!, which allows you to analyze information from all the devices and links available in your environment, making it possible to visualize, for example, the use rate of a specific link, or a problem in any one of them.
High availability
In addition, the solution was developed to be resilient to any type of failures, and it accomplishes this through the High Availability (HA) feature, which guarantees that all of the services are always operating.
The valuable HA (High Availability) module is based on the concept of having one active and one inactive platform (1+1) and it automatically replicates configurations between both instances. Every configuration change is made to the active instance and then replicated to the inactive one.
Khomp's Manager One enables you to:
Manage all calls from a central location in Insight!
View real-time telephony performance indicators in Insight!
Prioritize least-cost routes, among all gateways and other installed devices, on a single system, and easily change priorities at any time
Perform a one-time setting of the load balancing option for several applications
Classify all calls using Analytics, regardless of the gateways and SBCs that are being used
Integrate the intelligence platform for any gateway, including third-party gateways
Scale your solution with maximum agility: include new gateways and/or dialers to enable more simultaneous calls, regardless of how many companies operate the different components of your environment
(NEW) Manager One also available in the cloud version
All the benefits of Manager One are also available in the cloud version, without any cost of implementation. This modality allows integrating partners to take their service solutions, such as PABX, dialers, IVRs and Voicemail, to the cloud, ensuring all security features, delivery and call classification.
For large Contact Centers, Manager One Cloud offers a structure that enables the complete standardization of the SIP technologies used and centralizes the operation, increasing performance with Artificial Intelligence and ensuring that all call restriction rules are met.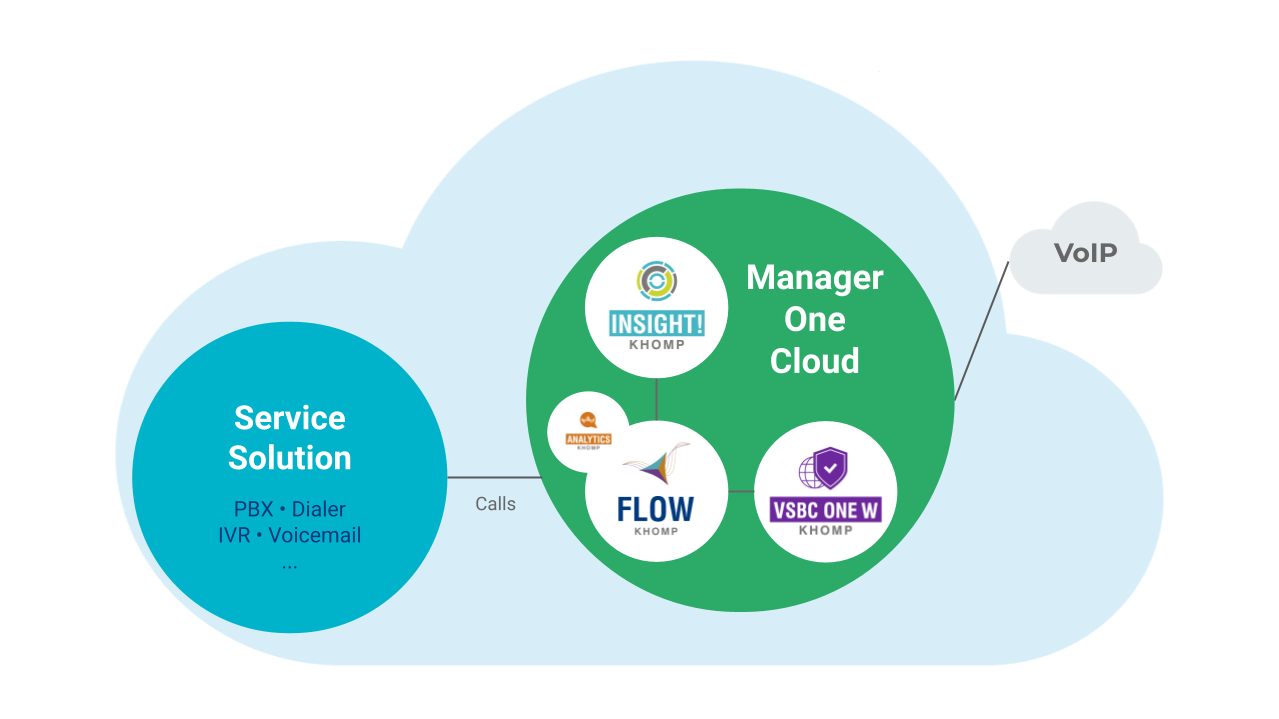 Downloads