Description
Insight! Khomp is an intelligence platform for planning and making decisions related to telephony systems. It is a cloud-based, SaaS (Software as a Service) solution that analyses historical and real-time data gathered in the context of your entire environment.
Features and Benefits
Insight! works in SaaS mode, being hosted in the cloud, and therefore does not require on-site installation. When the service is purchased, each and every element of the client's telephony environment, such as services, campaigns, gateways, carriers (networks), and call locations, can be evaluated individually or in a combined way, creating a set of relevant information that can be accessed via an interactive graphical interface.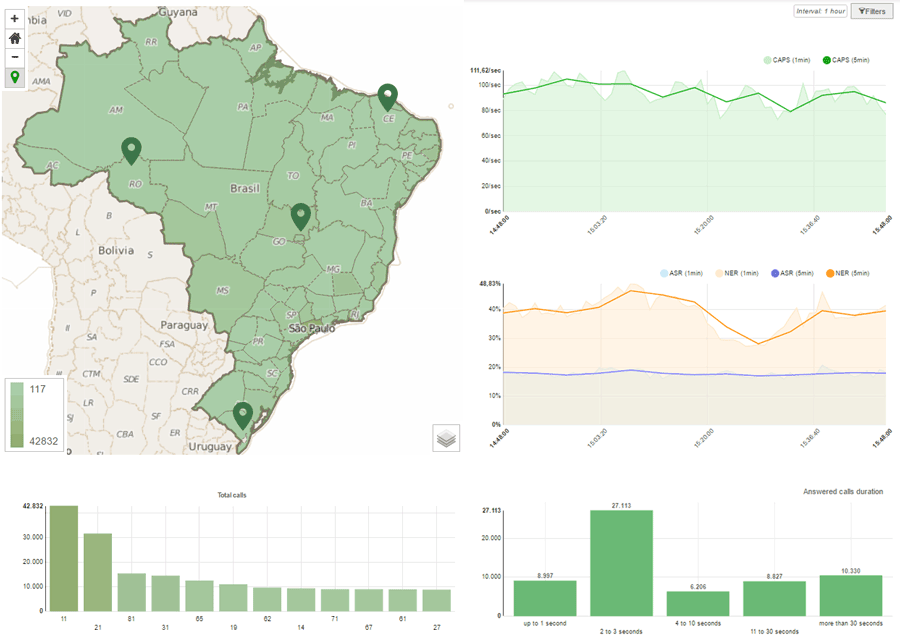 It is possible to analyze and obtain indicators such as Network Effectiveness Ratio (NER), Answer/Seizure Ratio (ASR), Average Call Duration (ACD) and Call Attempts per Second (CAPS). These indicators allow the administrator to make the appropriate decisions to meet your company's objectives, adding value to your business.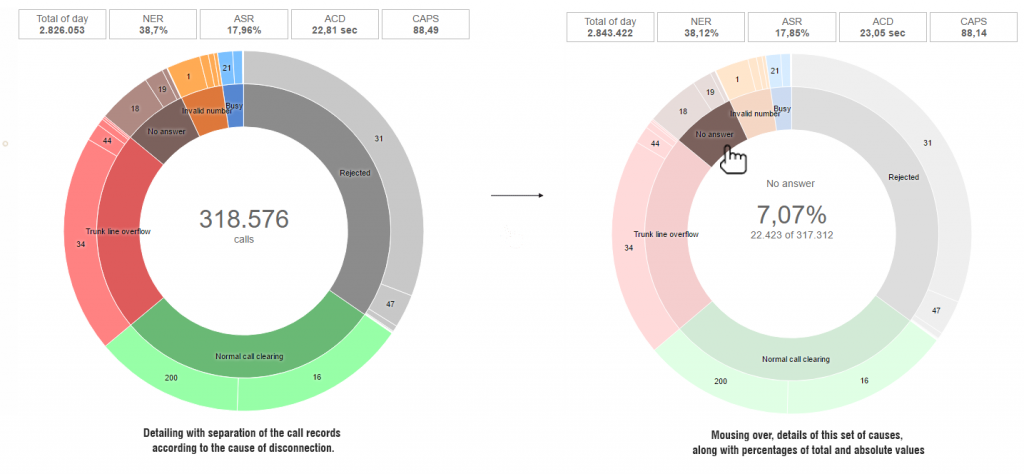 Data is made available both in real time and as a history, allowing you to compare operational information at different periods of time.
Insight! gives you the ability to analyze data from a BI (Business Intelligence) base and apply filters in order to isolate and view specific areas with a focus on the telephony operations.
Insight! filters allow you to view your operations from different perspectives, that is, you are able to analyze the same situation from different points of view. For example, you can filter calls that were not forwarded to the final customer, in order to analyze which telephony carriers have the highest rate of calls; this same filter can also show you rates per region. The trends perspective provides a time line for the user to monitor performance indicators at different times.
In summary, the same situation can be analyzed from the following perspectives:
Geographical analysis
Trends analysis
Performance comparison (benchmarking)
Tickets
Carrier performance
Geographic localization
Traffic profiles
The performance indicators include:
CAPS (Call Attempts per Second).
NER (Network Effectiveness Ratio): ratio of calls answered, unanswered, busy line, etc.
ACD (Average Call Duration): average duration of answered calls.
ASR (Answer/Seizure Ratio): number of calls that were successfully answered.
With Insight! you can set up triggers to receive system state notifications when indicators fall outside boundary values.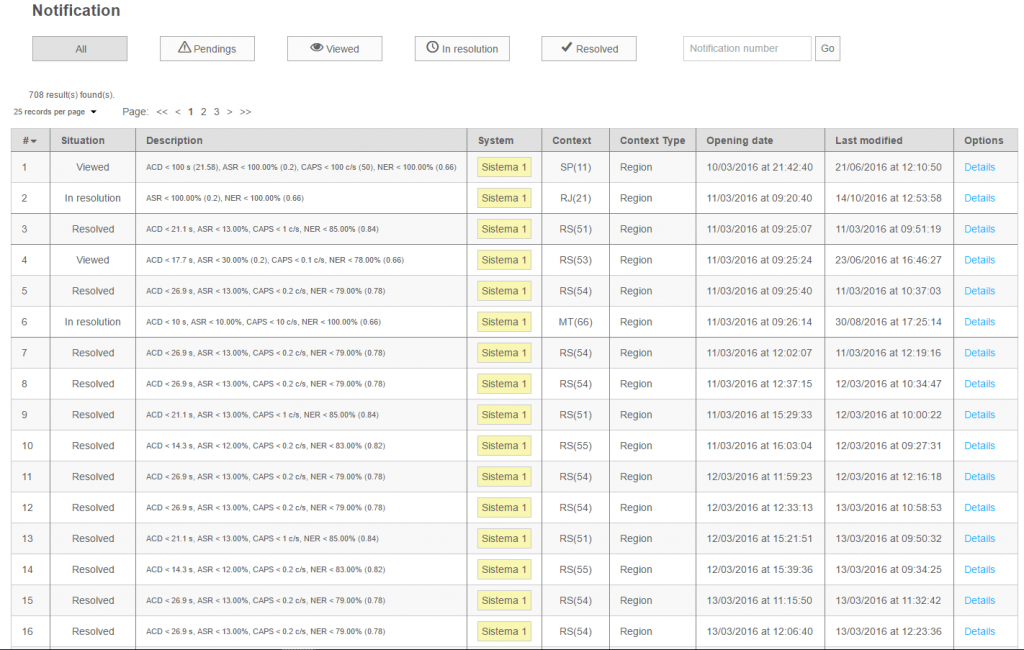 Triggers can be configured, for example, when the call forwarding rate (NER) drops below 20%, or when the average call duration (ACD) of a campaign is below 5 seconds, etc. With this mechanism, the system administrator is always ahead of unexpected situations and can take the necessary measures before they impact the business.
Characteristics
Software as a service (SaaS): Monitor runs in the cloud, eliminating the need for specific hardware and reducing the operational costs.
Monitoring of telephony systems, network links and the full line of Khomp gateways.
Real time and historic system performance analysis.
Telephony tickets exportation.
Sending of notifications based on configurable triggers.
Ideal for call centers, telephony carriers and corporations with high number of calls.
Ability to monitor Kmedia and KMG gateways.
Enhanced security through HTTPS access.
Web interface access control by user group.
Different access privileges by user group.
Support for VPN data traffic.
Downloads