Description
Expanding its IoT portfolio for measurement at different levels, Khomp has developed its Meteorological Station — an innovative portable device that combines 7 sensors in a single structure to capture data on temperature, humidity, precipitation, wind velocity and direction, ultraviolet radiation, and atmospheric pressure.
The equipment is highly recommended for automation/smart projects in the field of agriculture, aiding decision-making related to planting, fertilizing, irrigation, and economical consumption of water. In addition, it is also a useful tool for civil defense in cities that need to monitor a variety of factors at a reduced cost.
In everyday use, the Khomp IoT Meteorological Station is also practical due to its ease of installation and use of the LoRa® protocol, which allows for communication over long distances.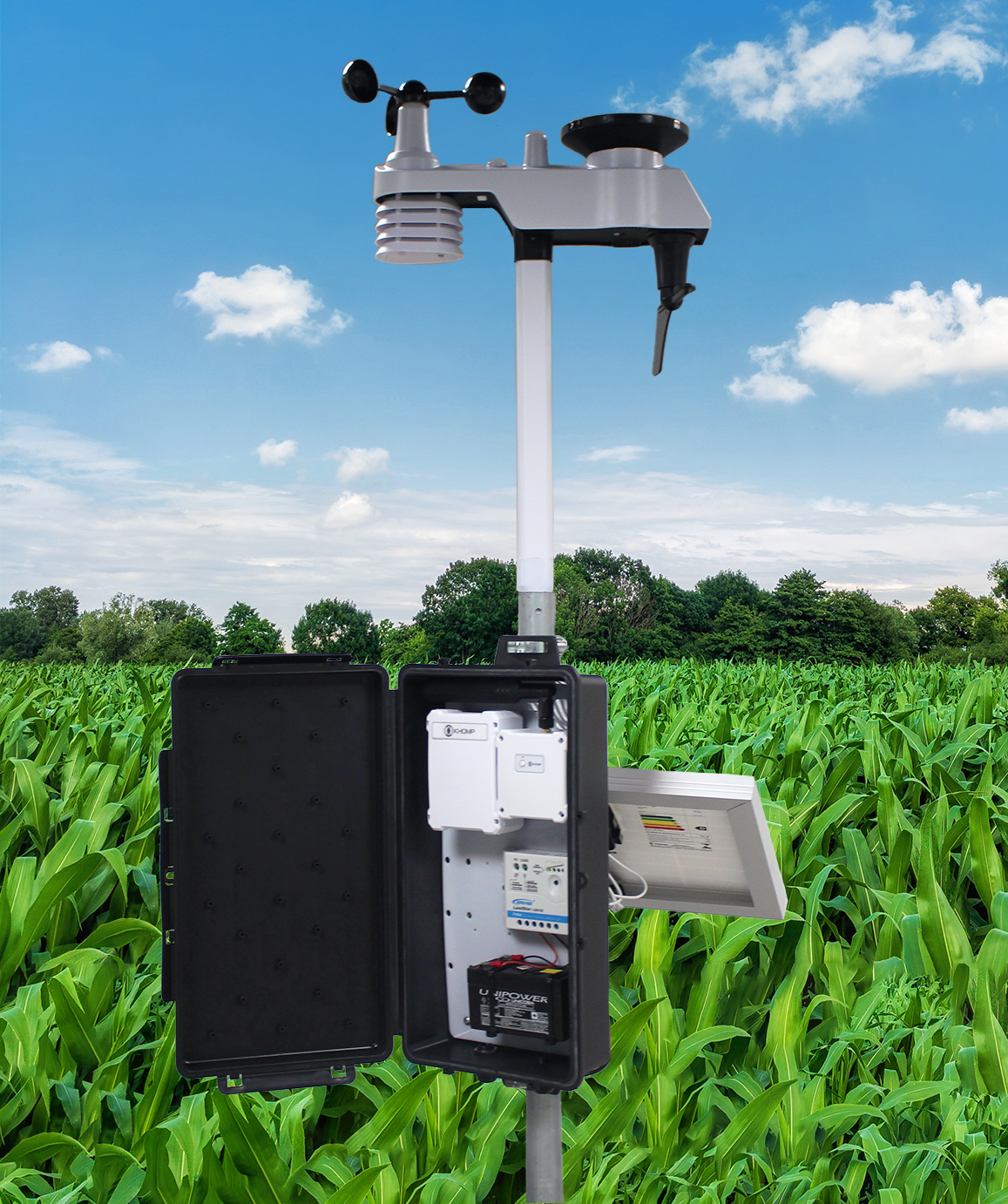 Also, check out the climatic extension module to expand the measurement options.
Measures parameters of:
Wind direction
Wind velocity
Rain gauge
Temperature
Humidity
UV Radiation
Atmospheric pressure
Characteristics
Connectivity via LoRa® technology and LoRaWAN™ protocol
Climate extension available (optional)
Easy installation and configuration
Nationwide support
Dimensions: 5.31″ x 3.82″ x 1.02″ (135 mm x 97 mm x 26 mm)
Weight: 1.77 lb. (805 g)
Features
Application Model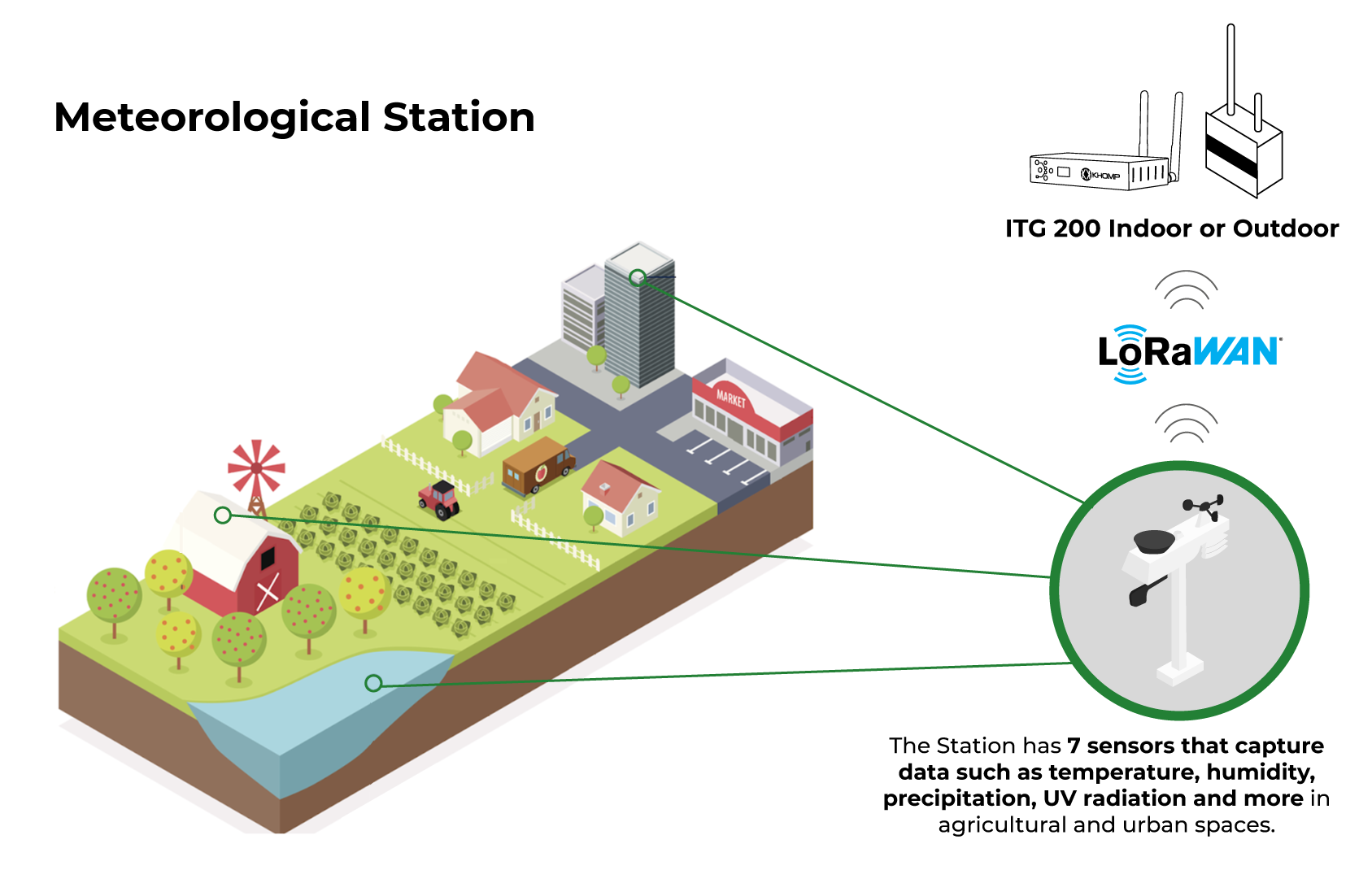 Downloads
Access the PDF here with more information about thenMeteorological Station
Datasheet