Description
The Infrared Repeater, or NIR 21IR, is an endpoint in the Khomp IoT line that was designed for automation of infrared devices in indoor environments. Using IEEE communication, 802.15.4 (Zigbee), the device is able to capture and store commands, making it an intelligent option for replacing common remote controls.
This substitution, for example, automates the management of equipment, such as air conditioning, creating more practical and sustainable routines.
The architecture of the NIR 21IR also includes a temperature/humidity sensor that allows for monitoring in real time and can be equipped with up to four 1-wire probes to measure additional points or nearby environments
Another interesting feature is the ability to integrate the NIR 21IR into the IR Extender, an accessory that blocks the signals of other devices/commands to prevent fraud and guarantee total control of monitored equipment.
Additional Items
Signal extender
1-Wire Temperature probe
Features
802.15.4 mesh connection (router function) for the ITG 200
Installation and integration through MQTT and ITG 200 Dashboard
Integrated temperature and humidity sensor, allowing for real time environmental status reporting
Allows for expansion of sensor monitoring, and infrared reception
A passive 1-Wire port for connection to the DS18B20 external temperature probe supplied by Khomp (1 to 4 probes)
Serves as 802.15.4 network infrastructure, new generation zigbee with greater range
Firmware updating via OTA
5 VDC power supply via USB input
Resources
Application Model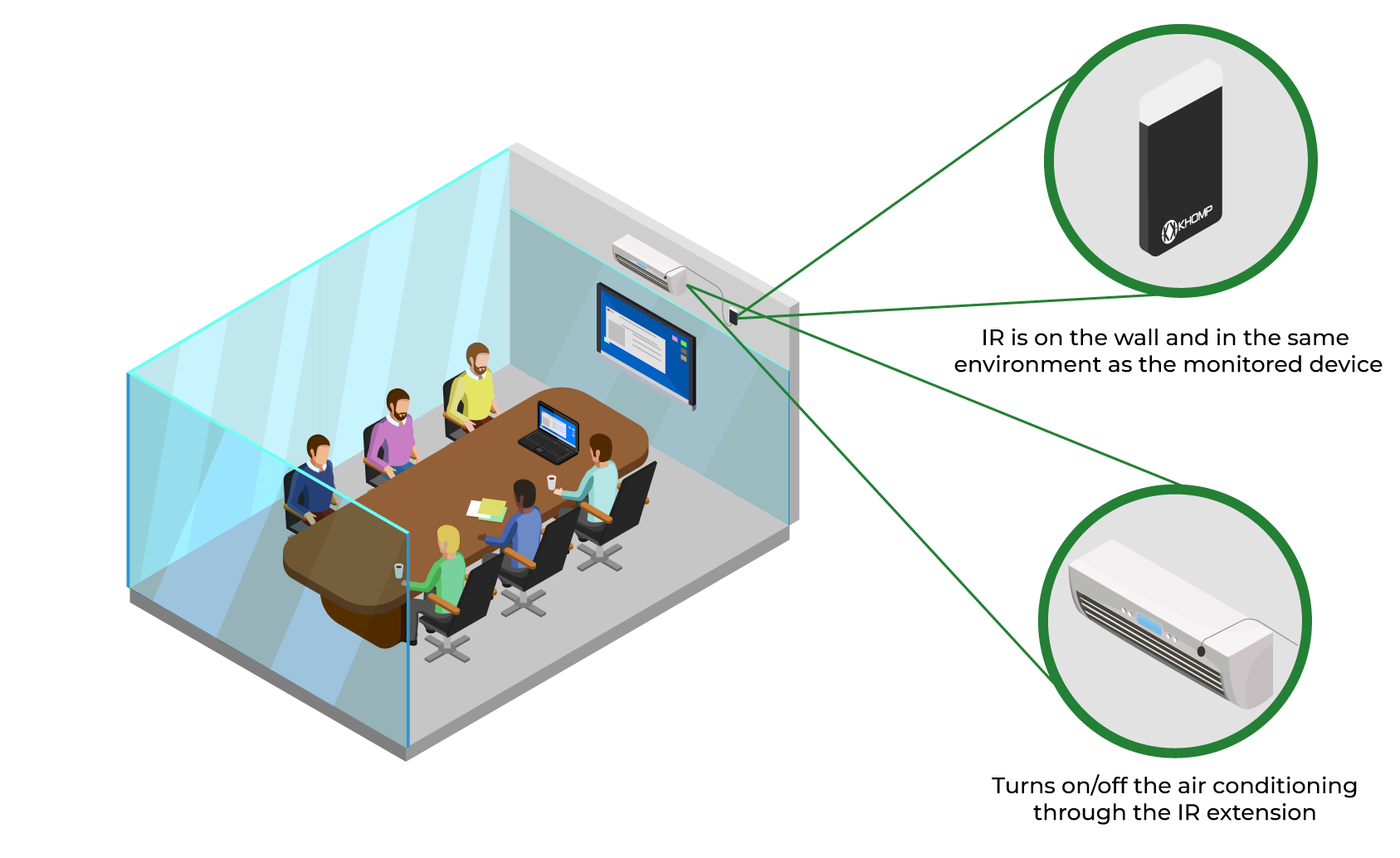 Downloads
Access here the PDF file with information from Infrared Repeater.
Datasheet