Models
ITS 302 – Base version for indoor installation
ITS 312 – Version with integrated temperature and humidity sensors for indoor installation
Description
The ITS – IoT Standalone 3G Sensor is a Khomp IoT Endpoint designed to integrate measurement sensors for humidity, temperature and contact directly with an integrator's IoT solution via a 3G network. This communication is designed to serve clients and partners who need to monitor locations with no data communication infrastructure, such as a LAN network with an Internet connection, for example.
This way, at locations in which the monitoring point (temperature, humidity, etc) is isolated from an external connection, a mobile network can perform the delivery of data collected from the sensors.
The ITS 3G models work alone: they have connected sensors that perform the reading of the surroundings to be monitored and send the data collected directly to a cloud. With a variety of ITS 3G Endpoints, the application is able to monitor all of the isolated points in a hospital, for example.
Relay for immediate remote response
The ITS 3G also has a relay that can be used, for example, to trigger a connected device when a pre-configured value for temperature is detected. With this relay, the ITS 3G not only monitors, but also triggers and remotely controls applications.
ITS 312 – Integrated humidity and temperature sensors
The ITS 312 model has an integrated onboard temperature and humidity sensor, which allows it to read this information in the environment. This makes it possible to monitor both the location in which the ITS 312 is installed, as well as the environment of the sensors connected to it.
Characteristics
2 ports, RJ-11 for connection with temperature, humidity, and contact sensors
1 trigger relay for remote automation
Data transmission over a 3G mobile network
Communication with a server via MQTT – Message Queuing Telemetry Transport
On board temperature and humidity sensors included exclusively on the ITS 312 model
1 omni-directional antennas with 5 dBi gain
Internal 1500 mAh battery
Exclusively for internal (indoor) installation
Optional: extension Modules for Soil, Current, Relay, and Binary Contact sensors
Features
Application Model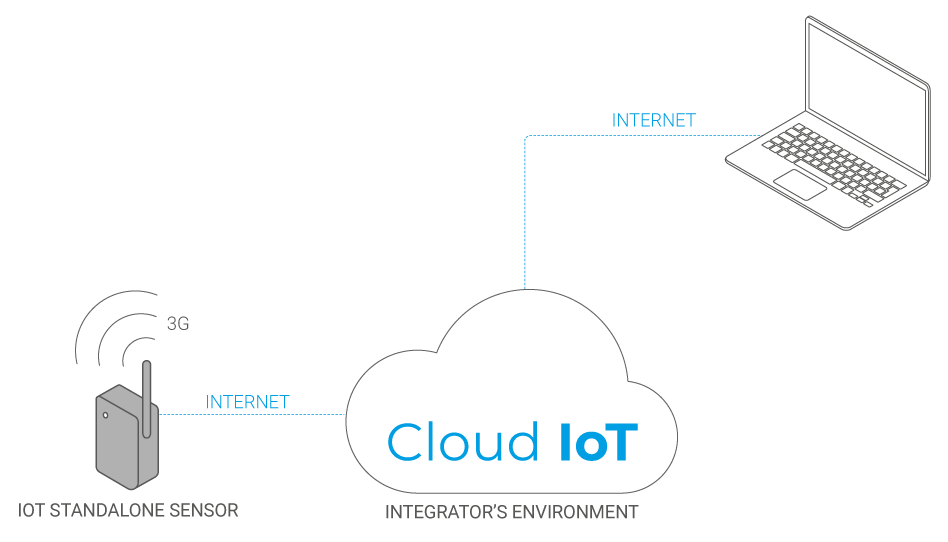 Downloads
Access here the PDF file with information from ITS 3G.
Datasheet