Our Virtual Session Border Controller, now with WebRTC
vSBC One W is the evolution of Khomp's renowned virtualized SBC line. In addition to all security, routing, and route failover features, this version includes the WebRTC tool — which allows your agent's browser to become a safe and efficient softphone.
With this solution, Khomp raises the level of the game, adding more connectivity offerings to telephone systems around the world. It is especially worth highlighting its application in centrals that operate in a hybrid work model, as the WebRTC protocol is fully integrable and can be used anywhere with Internet access, and on any platform and/or device without the need to install additional software.
Performance is better than ever
One of the highest rates for CAPS (Call Attempts Per Second) on the market
Enhanced security
Enables more advanced and secure audio protocols: DTLS and DTLS-FB
Facilitates connections to remote clients with ICE and STUN
Allows you to register and manage remote SIP or WebRTC extensions on the SBC
Ease with routing configuration
Flexibility in licensing: local or in the cloud
Deployment support for the top 5 cloud providers in the market: Amazon AWS, Microsoft Azure, Google Cloud Platform, Oracle Cloud, and Huawei Cloud
Click to Call — Improve your customer experience
vSBC One W is a robust technology that suits different types of businesses. And one of the main advantages perceived by customers of contact centers, carriers, and corporate centers is the possibility of inserting a click-to-call button in their customer service and e-commerce platforms.
This functionality allows you to increase the level of trust among consumers by encouraging them to clarify doubts and raise objections before making their purchases. Another very important feature is focused on our commitment to accessibility — the tool has allowed many companies to provide services in sign language for the deaf community, for example, by using video capabilities.
VoIP network security
Khomp takes network security very seriously! vSBC One W has been designed also to protect your VoIP network, by offering features such as call encryption, preventing signaling and audio interception, as well as topology hiding, which prevents external devices from knowing the network structure of the corporate VoIP.
This additional protection ensures that you continue to operate seamlessly and effectively by avoiding intrusion attempts and malicious attacks — which are increasingly common and diverse.
Resources
Application Models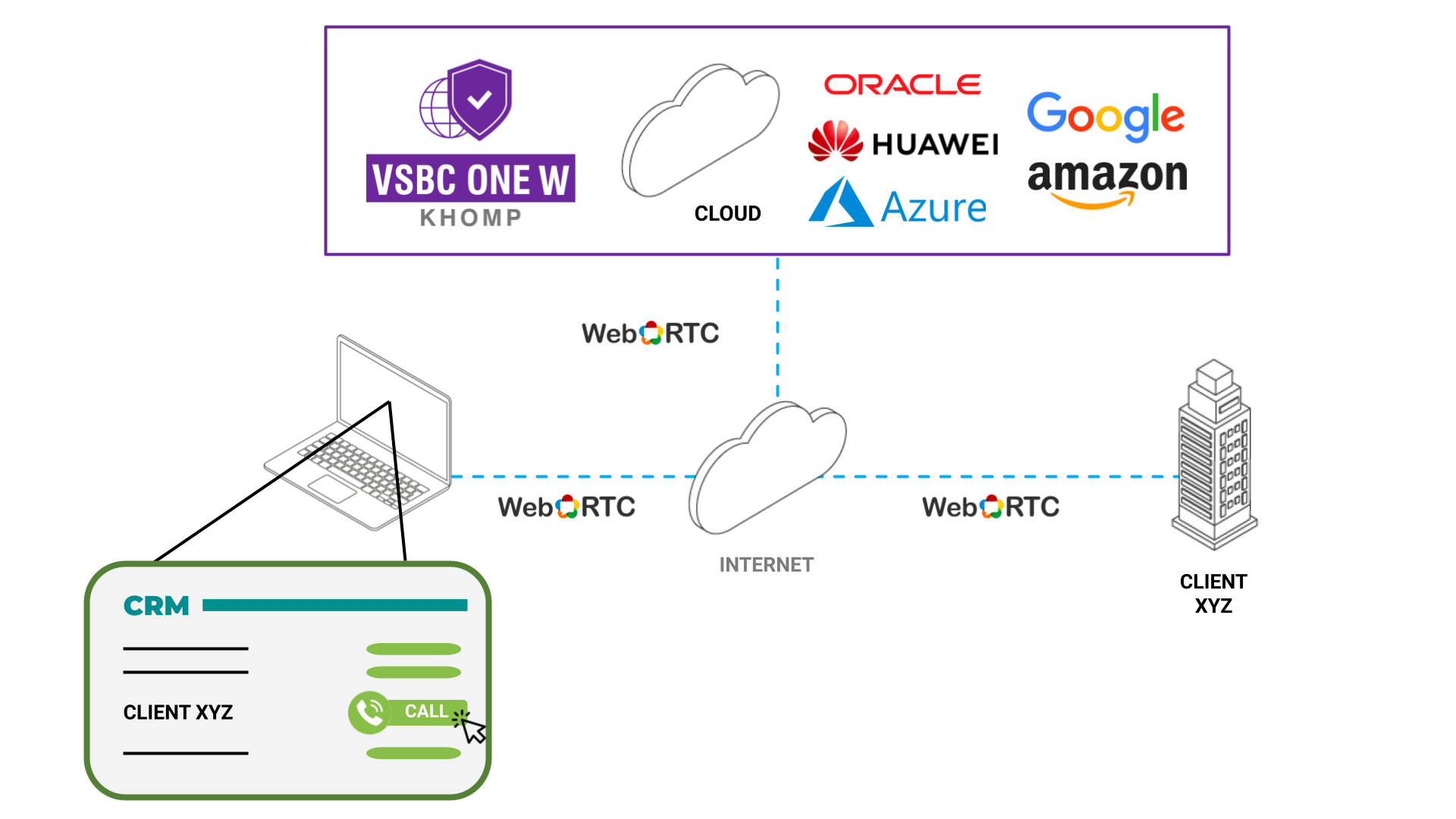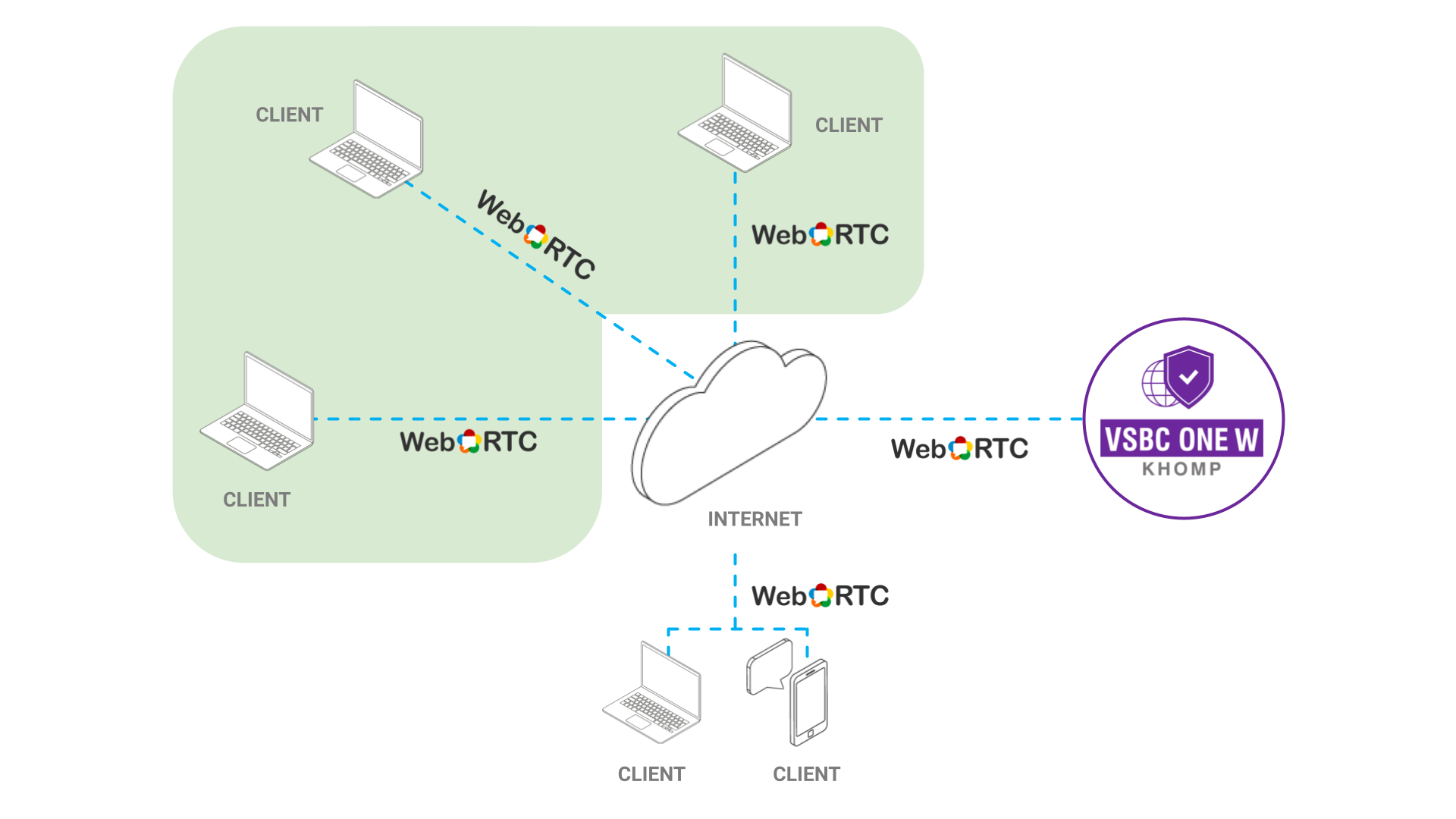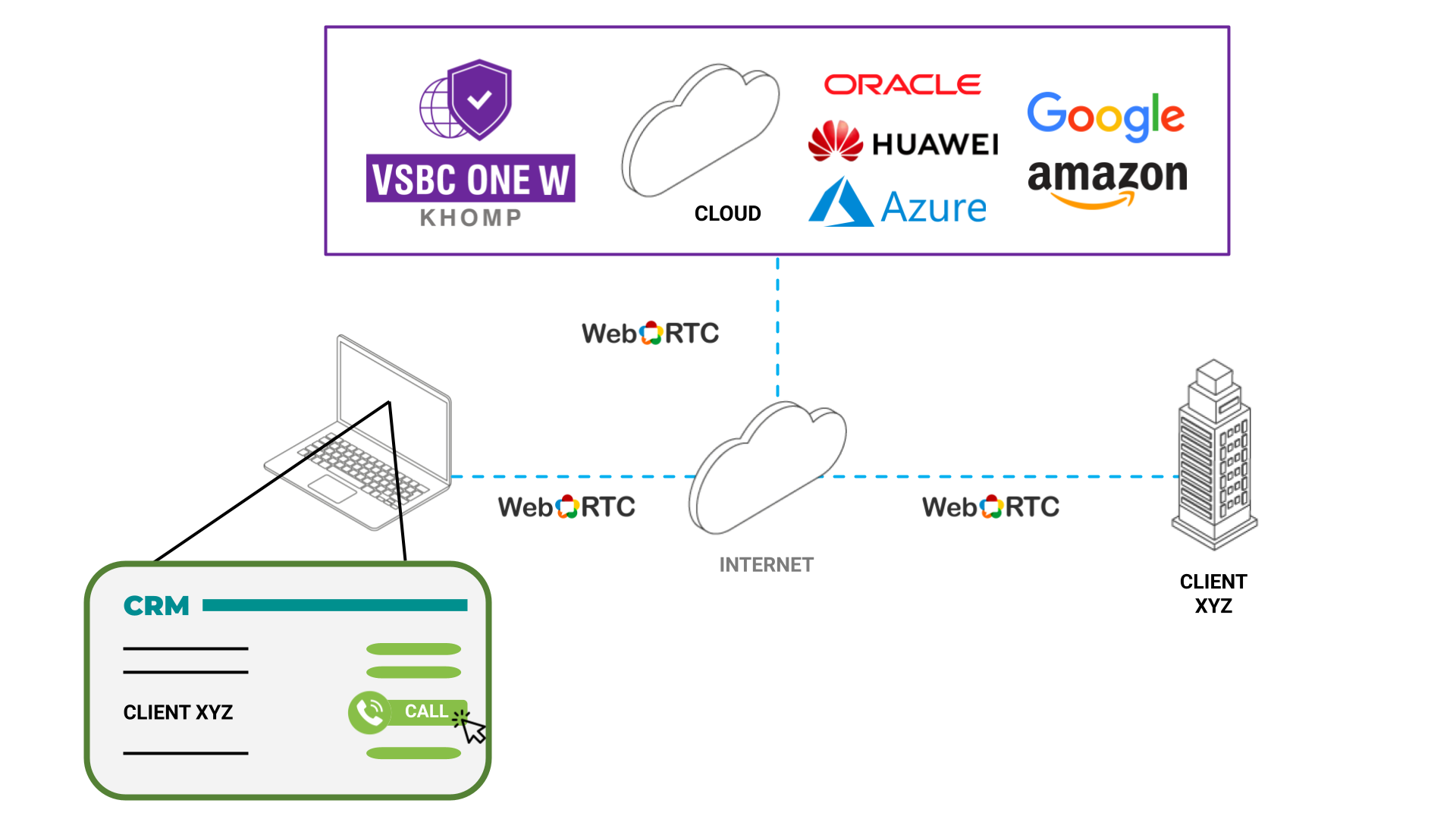 Downloads
Download here the PDF with more information about the vSBC One W.
Datasheet