Models
3 slots for any combination of:
1 or 2 E1/T1 links
4 FXO analog line interfaces
8 FXS interfaces
Description
EBS-Modular integrates FXS, FXO, E1/T1 and VoIP interfaces in a single piece of hardware that is compact and flexible, allowing for the development of high performance convergence solutions with great reliability. It can be acquired in accordance with the needs of the application, combining 3 of the following interfaces: 1 or 2 E1/T1, 8FXS and 4FXO. Each interface has the same performance characteristics and functionalities as the EBS Active Series products, but they are combined in a single unit.
Features and Beneficits
Typical Applications
PBX
IP PBX
Gateway
IVR
DAC
Main Characteristics
All voice resources available simultaneously on all channels
DSP for processing of audio
Web interface for control, visualization and download of logs
Classification of call answering (Call Analyzer)
Exclusive Resources of the EBS-Modular
E1/T1: Modules with 1 or 2 E1/T1 links
Maximum of 2 E1/T1 per product
Also available with RJ45 connectors
And all of the other characteristics of the EBS-E1 family
FXO: Modules with 4 FXO analog line interfaces
And all of the other characteristics of the EBS-FXO family
FXS: Modules with 8 FXS interfaces
1 RJ45 connector for every 4 FXS lines
And all of the other characteristics of the EBS-FXS family
EBS family
Resources
Application Model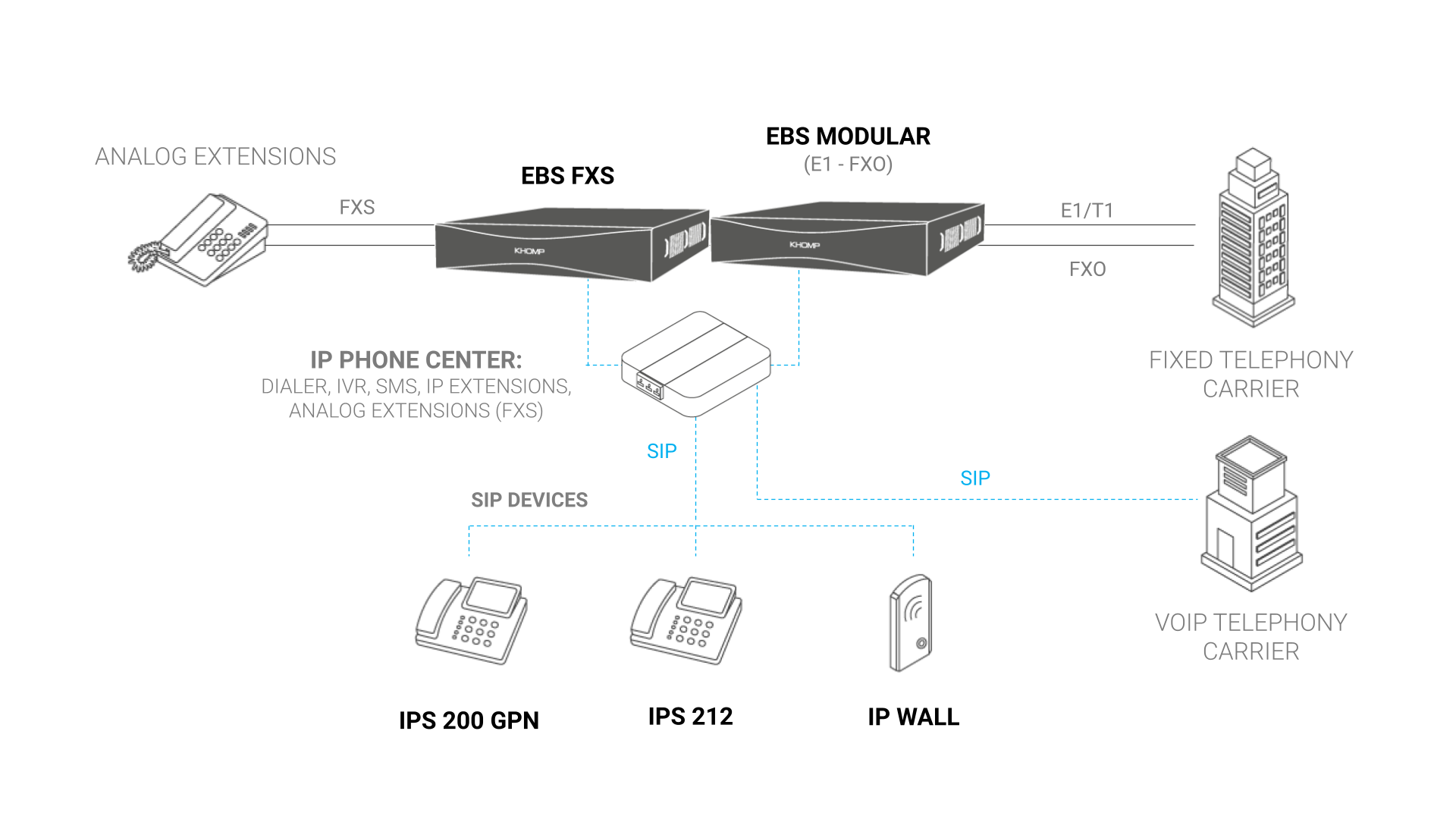 Downloads