The Khomp Call Classifier
Khomp Analytics is a powerful tool for classification of voice calls, including SIP calls, designed specifically for contact centers.
From the moment a call is dialed until it is answered, Analytics analyzes its signaling and voice aspects, recognizes patterns, and forwards calls to the answering system, even when they are preceded by a ringback tone.
Unproductive calls, such as fax signals, voice mailboxes, and non-existent numbers, can be disconnected before the minimum time for charging a tariff is reached, thus increasing the performance of calls that are made and significantly reducing operating costs.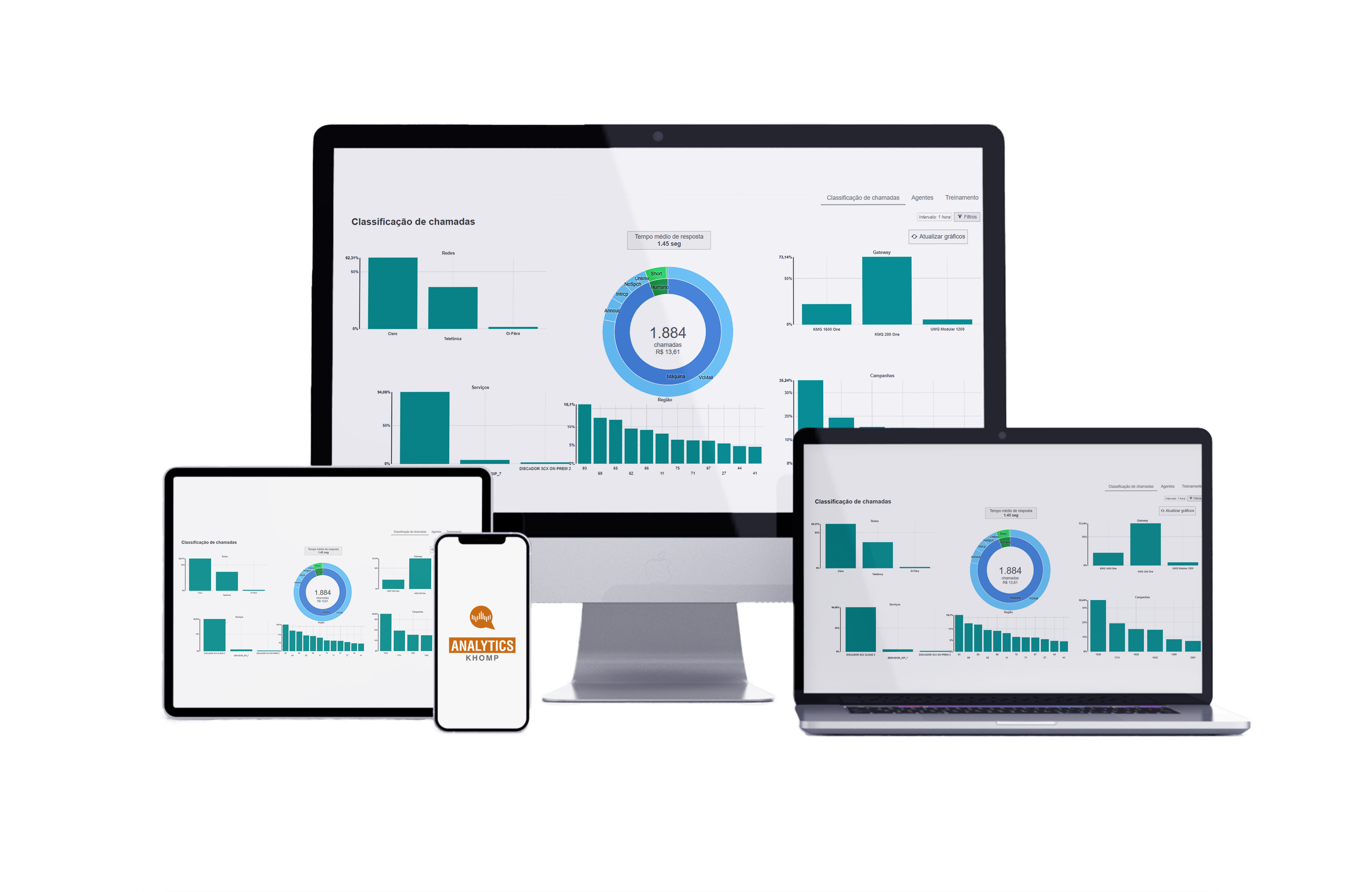 Key elements recognized:
Mobile mailbox
Answering machine
Interception and interception messages (such as "this number has changed")
Carrier messages
– Forwarding messages
– Unknown messages
Human answering – short or long answer
Mute calls
Ringback tones
Portability tones
Fax tones
In addition to detection, data for management
Besides being able to detect how a call is answered with high level of accuracy, the system is also able to provide more information about detection.
For example, in a call where the carrier sends a message informing that the number dialed does not exist, the system not only supplies the information that the call was intercepted by the carrier, but also performs an analysis of the content of the message.
After analysis, it provides the best destination for the calls, on a case by case basis
Having previously defined and configured the gateway for the best routing in each case, it is possible to reproduce specific messages for answering services, among other functionalities:
Ignore
Report
Hang up
Play audio and hang up
Answer
How Khomp Analytics works
Analytics runs an algorithm that combines the signaling information and the audio of a call to identify what is going on in real time, with the highest level of accuracy.
When a call is answered, it analyzes if it was answered by a human being or an electronic answering service, or by a signaling error, among others. From this analysis, it is possible to take specific actions for each type of situation.
In addition, it is very easy to improve the operation of Analytics: for each new pattern that you want to start detecting, you only need to install a new pattern file.