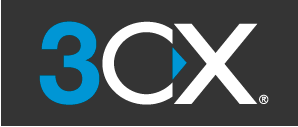 Technological partnership Khomp and 3CX
Khomp and 3CX announce their partnership that enables users of Khomp hardware to use 3CX V15.5 and allows them to benefit from both solutions combined.
3CX is a software-based, open-standards IP PBX. Is known for its zero admin, security and wealth of unified communications features. Amongst other features, the PBX includes softphone clients for Mac and Windows, smartphone clients for iOS and Android, instant chat, integrated web conferencing and more; allowing users to increase their productivity and mobility. In addition to all this, is multi-platform; users can choose if they want to install on-premise on Windows or Linux or in the cloud using their own cloud account.
Why Khomp and 3CX
For companies who choose to use the two solutions – Khomp's hardware and 3CX's IP PBX – the main benefit is the ease of deploying and integrating 3CX with legacy networks and systems. For example, it's ideal for companies that are already connected to E1 links and / or extensions and Analogue FXS. In addition, UMG gateways offer great ease of connection and configuration with different interfaces, whether E1 / T1 (with R2 and ISDN), FXO, FXS, GSM 3G or 2G, and SIP.
The Khomp models certified by the European developer are the UMG 104, with capacity for 1 E1/T1 link, 30 VoIP channels and 3 Ethernet Giga ports for dedicated connection with operators; and the UMG Modular 300, capable of processing up to 46 simultaneous calls, divided into 3 slots for any combination of 1 E1/T1, 2 GSM, 4 FXO or 8 FXS interfaces, plus 1 VoIP channel for each selected interface.
Starting with Version 2.2.2 of the UMG line, it is already possible to work with the 3CX IP PBX, in SP3 version 15.5.
Configuration guide
Access the configuration guide for the UMG 104 and UMG Modular 300 for use with IP PBX 3CX in 3CX's website.