Description
The SIP Horn Speaker is a speaker in the form of a horn that was designed to maximize the range of audio warnings that require immediate attention from listeners. Among its most common applications are in critical environments such as public spaces, supermarkets, construction sites, parking lots and industrial parks.
Another interesting application is in the use of the SIP Horn Speaker as an anti-break-in resource, allowing for instant, strident responses to any attempt at a break-in in condominiums or companies. The SIP Horn Speaker SIP can also be totally integrated with an IP PABX that is installed in your facility, because it uses the SIP 2.0 protocol for communication.
Characteristics
Audio output of 20 Watts
SPL (level of sonic pressure at 1 W/m): 103 dB
Maximum SPL (20W): 116dB
IP 66 protection level
SIP 2.0 Protocol
Dry contact relay
Connection with only one cable (using PoE)
Features
Application Model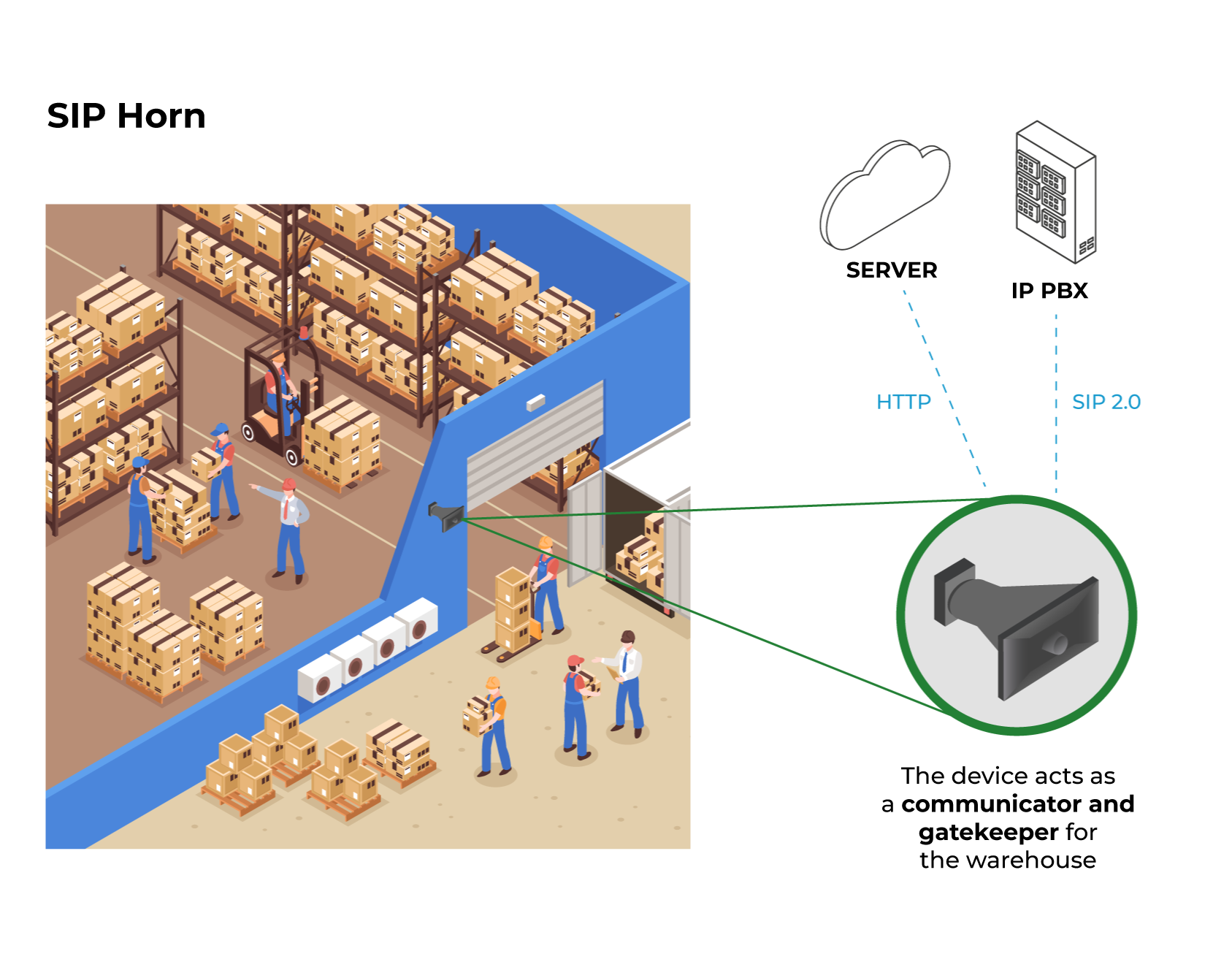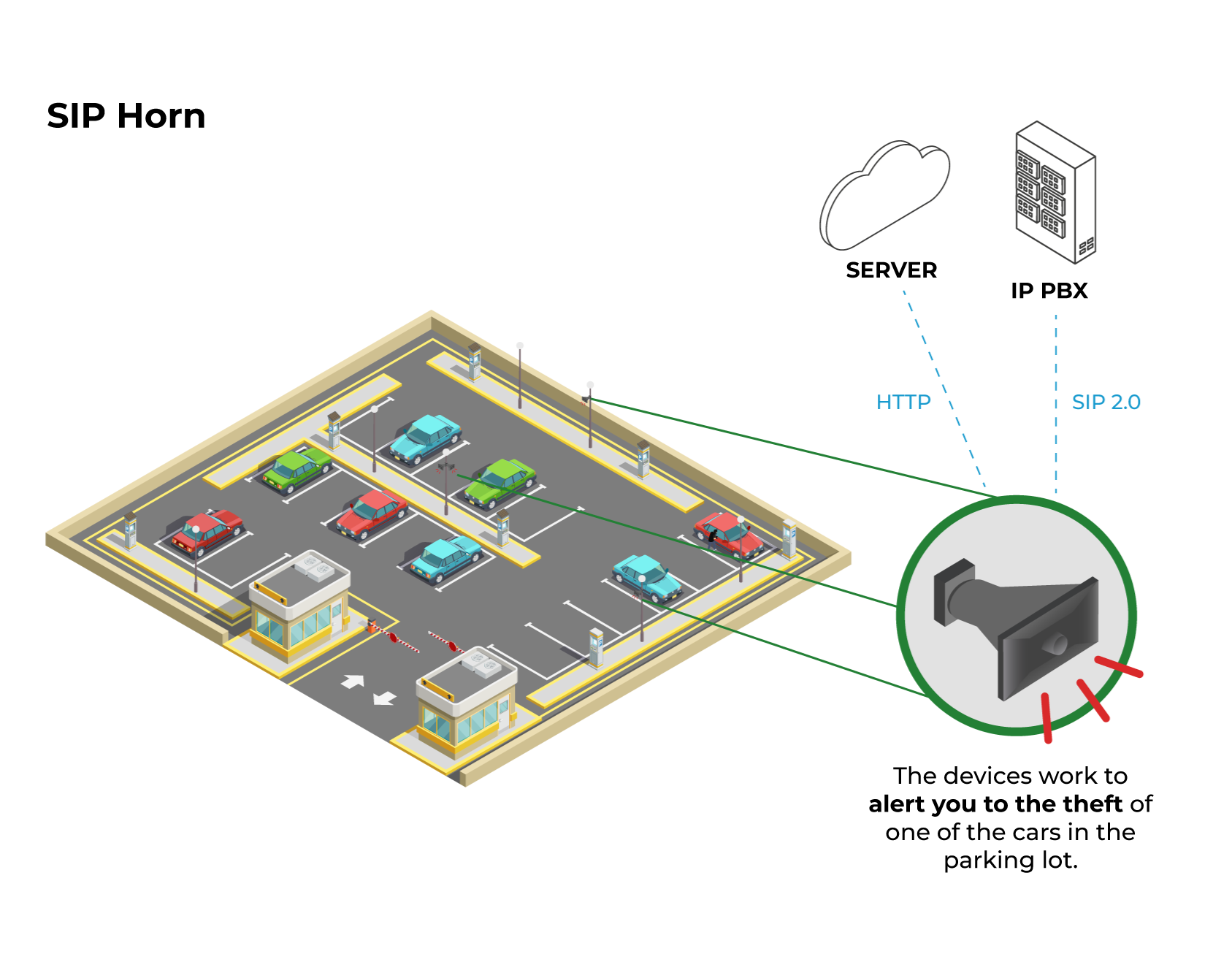 Downloads
Access here the PDF file with information from SIP Horn Speaker.
Datasheet