Keep your telephony operations always on for seamless communications
Survivability is the ability to ensure that your telephony operations remain functional even in the event of failure in your IP PBX system. The Survivability feature available in Khomp's gateways allows them to take over the basic functions of the IP PBX system.
How does the Survivability mode work?
When you enable the Survivability feature in a Khomp gateway installed between your IP PBX system and a public telephony network, the gateway begins to monitor the operation of the IP PBX.
If the IP PBX fails to respond, the gateway takes over the basic functions of the IP PBX. In other words, it will automatically route calls to the appropriate telephone according to the settings predefined in the gateway's Survivability feature. It also supports:
Internal and external call forwarding;
Call transferring with and without consultation;
Least cost routing of calls.
Features of the Survivability mode included in Khomp's gateways
Features
Application models
SAS for local survivability using the KMG 200 MS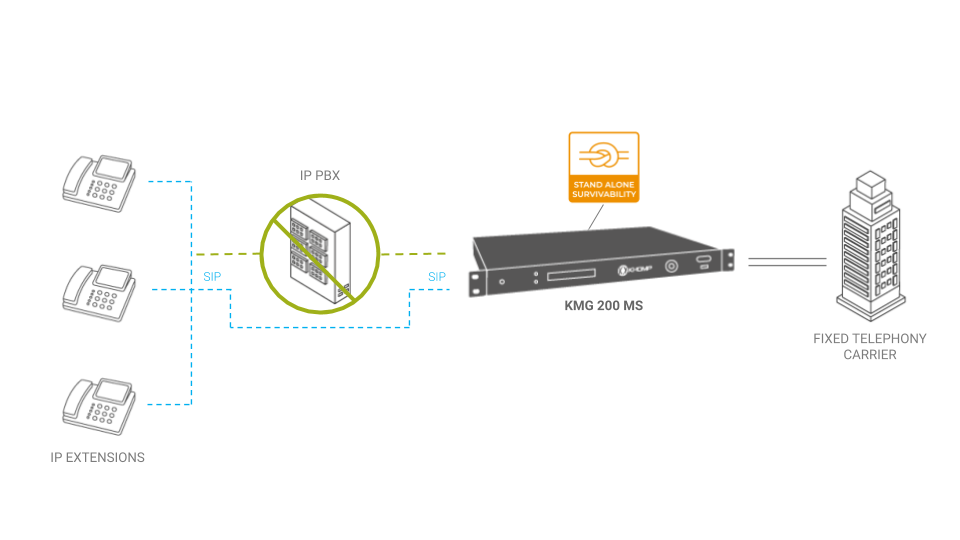 SAS for Headquarters-Branch communications survivability using the KMG MS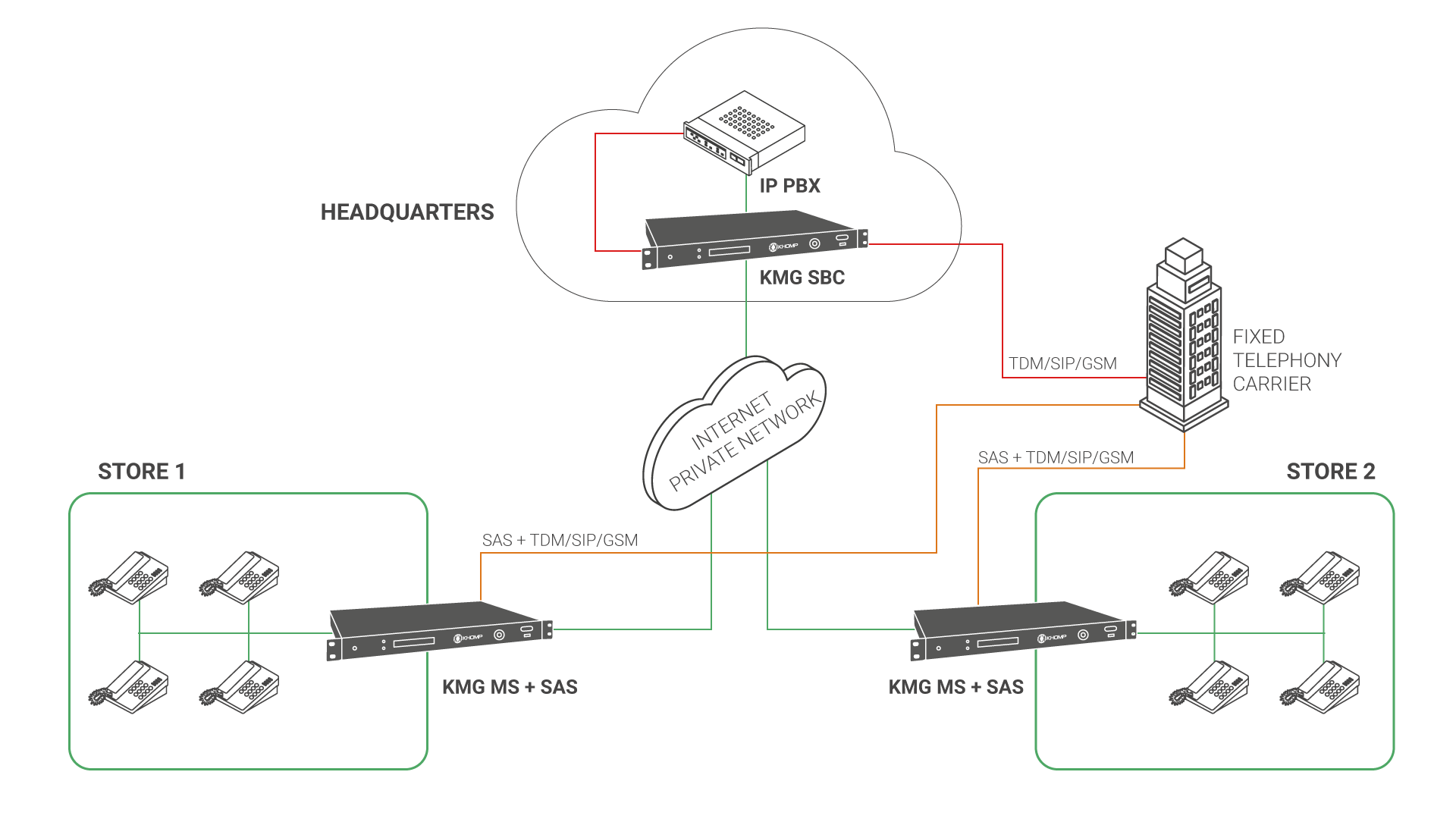 SAS with µSBC to keep local communications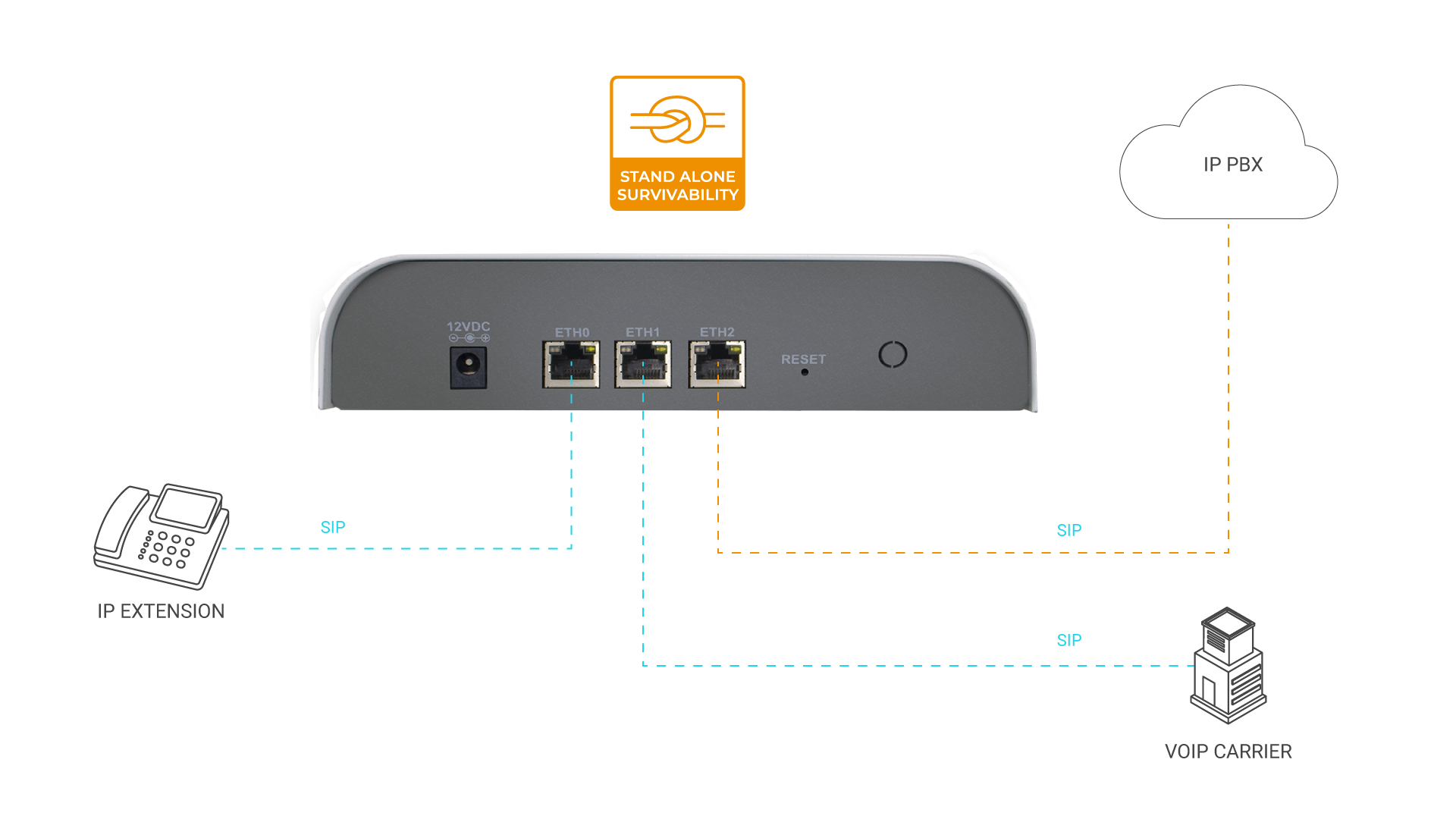 SAS for survivability in Cloud PBX environments using the UMG Modular 300