Description
Used in conjunction with ITS 3G or LoRa® and IEEE 802.15.4 endpoints, the EM S104 is an Internet of Things (IoT) extension designed to extend ground temperature and humidity sensing capabilities by up to three levels deep.
In Agribusiness, its most typical application, the soil extension works in the field, in conjunction with the endpoint and probes, to accurately capture data, send to real-time cloud application and trigger pre-configured commands such as starting a irrigation for example.
Features
3 moisture sensors and 1 temperature sensor
This extension module enables IoT Endpoints to monitor the soil moisture in 3 different locations, as well as the corresponding temperatures. Along with the outdoor kit, the EM S104 model can be installed in an open field with a solar panel for power.
It has 3 analog input ports for Watermark soil moisture sensors
It has 1 analog input port for a PT1000 soil temperature sensor
It uses μC to read analog inputs and convert them to data in order to send them via I2C to Khomp IoT Endpoints
It is compatible with Khomp LoRa® , IEEE 802.15.4, ITS 302, and ITS 312 Endpoints
Indoor plastic case for connection to Khomp IoT Endpoints
Resources
Application Model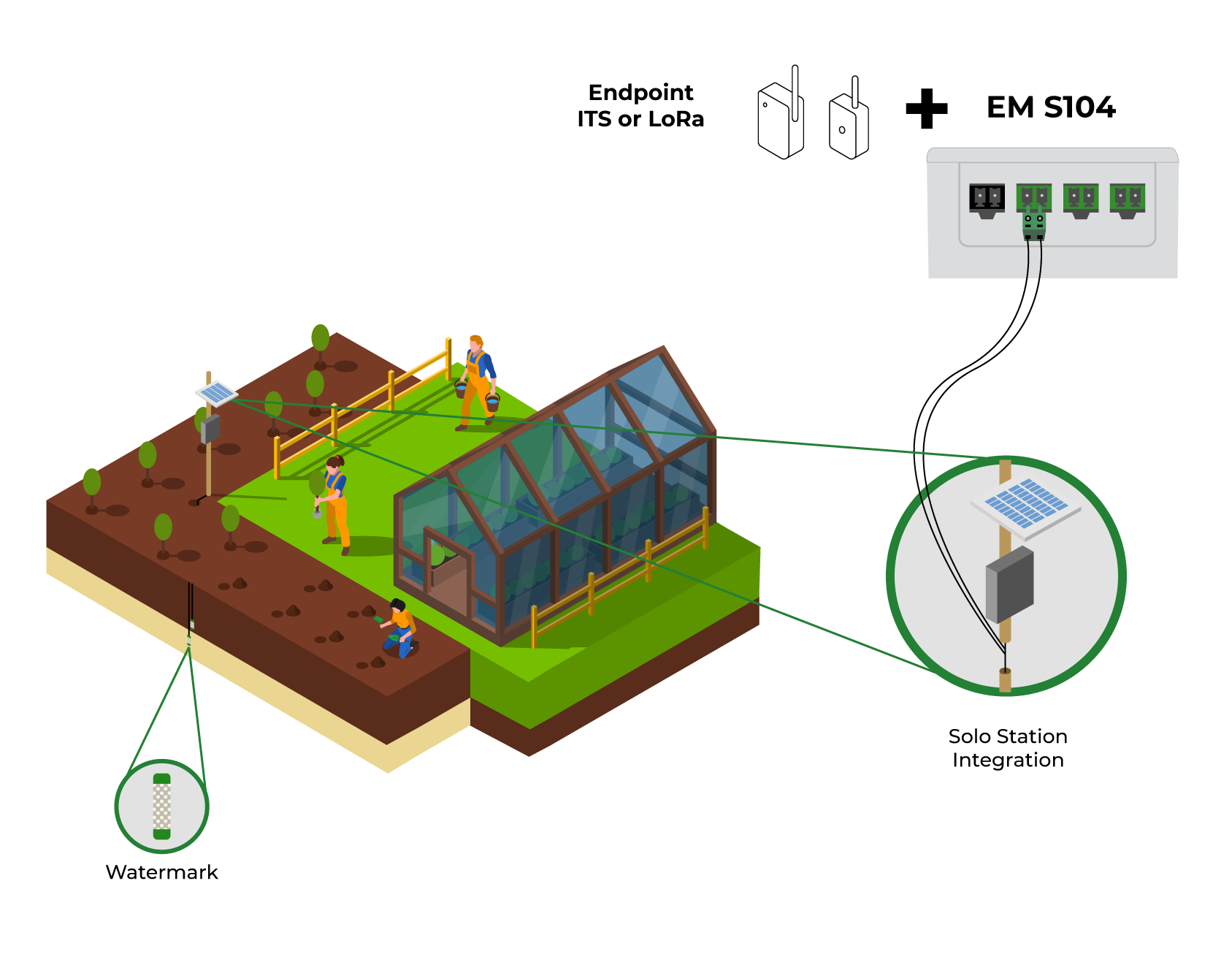 Downloads
Access here the PDF file with information from Soil IoT Extension.
Datasheet