Description
The Server 300 DY was designed so that the integrator can create his own product for the market of small and medium network and computer security solutions. The Server 300 DY has a switch with 3 programmable 10/100/1000 ports that give the integrator greater flexibility for proposed solutions.
Using the KSwitch application developed by Khomp, it is possible to program the switch in the Linux and Windows operating systems. The possibilities for configuration allow for the creation of VLAN networks with the option of marking packages for the network, making it possible, for example, to create visibility between the switch's network ports, among other types of configurations.
The LCD that comes with the product supports the display of one or two line messages, with each line having a maximum of 16 characters. The display also has backlighting, which allows for visualization of the information in dark places.
With the Server 300 DY, the integrator can upload his or her own applications and operating system in order to develop a personal product, for example, the development of a firewall, based on a single piece of compact 1U hardware for a 19" rack, with modern design and an excellent cost-benefit relationship.
Insight! for Asterisk
Add intelligence to the management of your telephony systems
Discover the powerful intelligence platform Insight! by Khomp for planning and decision-making, designed exclusively for telephony operations using Asterisk. Find out more here.
Features and Beneficits
Typical Applications
Firewall
IP PBX
Gateway
Proxy
File server
Main Characteristics
Mini ITX Acrosser mother board
2G DDR3L RAM memoryL
1 2.5" 16G SSD HD
Gigabit network switch with 3 external ports
Set of front leds for monitoring interfaces
Internal setup of the Server 300 DY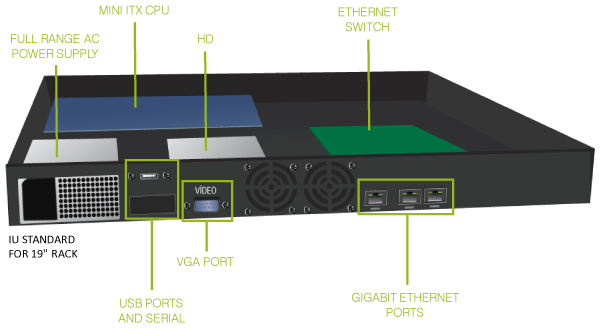 Hardware
Mini ITX mother board
2G DDR3L RAM Memory
1 2.5" 16G SSD HD
Gigabit network switch with 3 external ports
Programmable 16×2 alphanumeric display
External D-sub (VGA) video interface
2 external USB 2.0 ports
Standard 1U Module for 19" rack
Dimensions: 437.8 x 44.45 x 380 mm
Full Range AC Power Supply
Optional Items*
2,5″ SSD HD: 16GB, 32GB or 64GB
500GB HDD
2 GB memory additional (expandable to 8 GB)
Redundant power supply -48V DC
​ * Optional items at additional cost.
Compatibility
Compatible with Windows and Linux
Guarantees and Certifications
Factory warranty 1 year
Anatel Certification
ISO 9001:2008 Industry certified
Resources
Application Model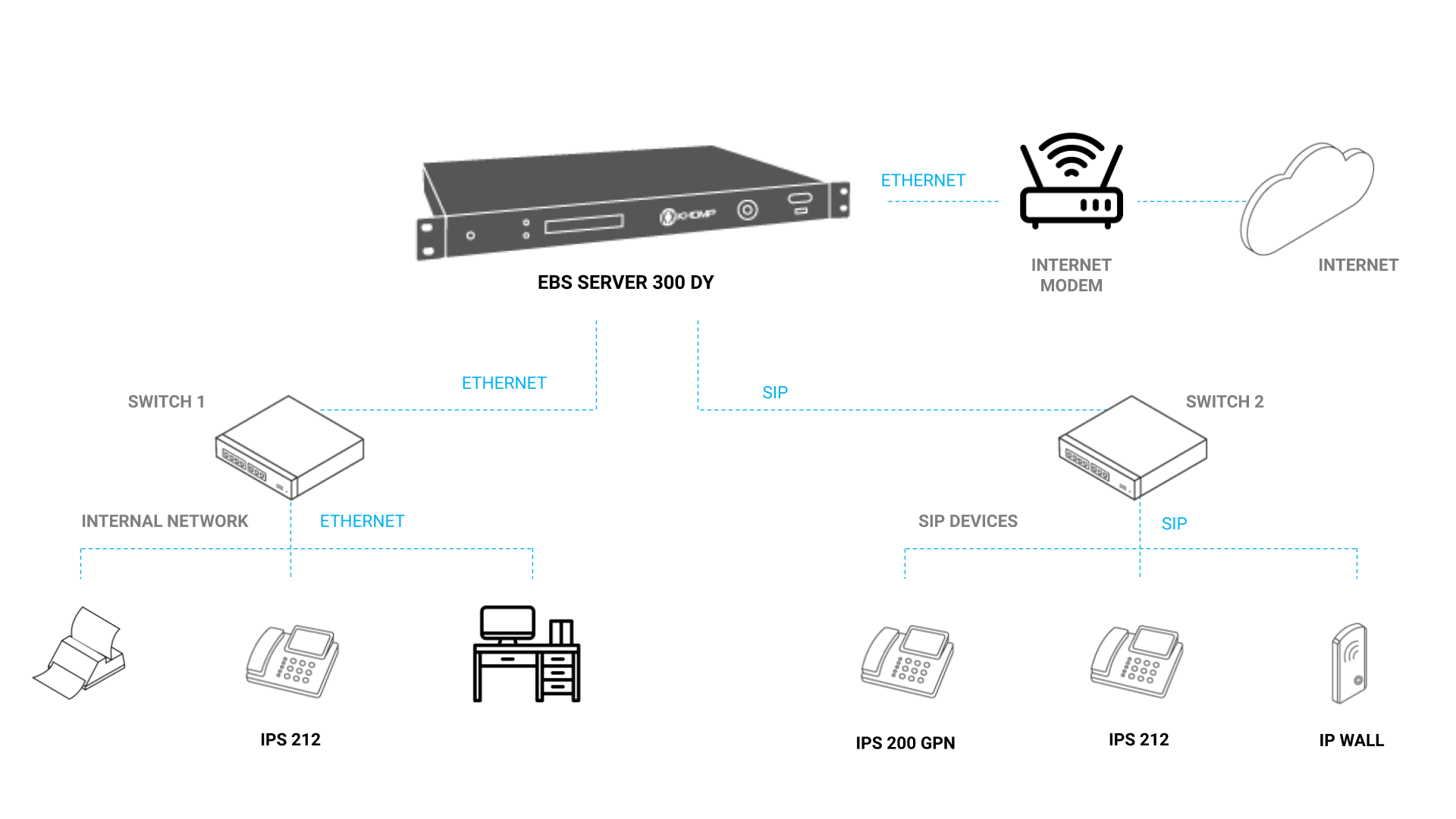 Downloads