Telephony systems performance analysis
Monitor is a powerful and innovative tool for monitoring the performance of telephony systems. Designed for small to large systems, it operates in SaaS (Software as a Service) mode in the cloud and handles call detail records (CDR) from multiple devices simultaneously.
It tracks several call indicators, such as Network Effectiveness Ratio (NER) and Call Attempts per Second (CAPS) in real-time, as well as historic values from the last hour. All information is recorded and updated centrally, allowing for fast reaction to any change in the telephony system features, reducing the operational risks.
Some pieces of information are monitored based on:
NER (Network Effectiveness Ratio): rate of calls answered, unanswered, busy, etc.
CAPS (Call Attempts per Second).
ACD (Average Call Duration): average duration of answered calls.
ASR (Answer/Seizure Ratio): rate of calls that are successfully answered
Features and Benefits
Khomp's Monitor offers you a significant overview of your entire call processing operations, including the effectiveness of your calls and performance comparisons, allowing you to optimize your monitoring process.
This tool allows you to create access groups, so that specific customers will only be able to view their own traffic data, and it can also restrict the visualization of data generated by a service or campaign with traffic of data through one or more Khomp gateways or over a specific network.
You can also set up triggers so that notifications are sent whenever the predefined rules are met. Example: when NER value in São Paulo drops below 70%, a notification is sent.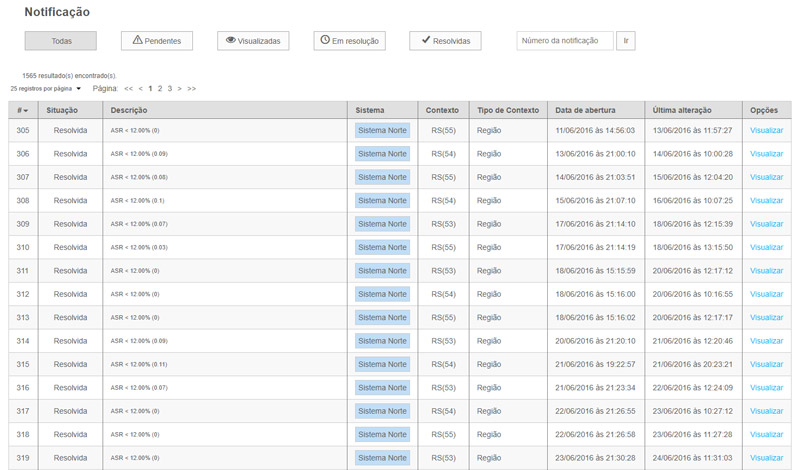 With this large amount of information about the operation and with a clear vision of its progress, decision-making becomes more agile, effective, and simple, thus reducing the paperwork and making it easier to identify new opportunities.
Main features of the Monitor
Software as a service (SaaS): Monitor operates on the cloud, eliminating the need for specific hardware and reducing its operational cost.
Monitoring of telephony systems, network links and the full line of Khomp gateways.
System performance analysis in real-time.
History of the last hour.
Users receive restricted access, enabling the analysis of data specifically for each customer.
Also available in OEM version.
Ideal for call centers, telephony carriers, and large corporations.
Downloads