Description
For applications in totem signs and preexisting panels, Khomp provides the Kit IP Wall option. The Kit is composed of the IP Wall Board (without external box), microphone and speaker.
The IP Wall board is the hardware for its IP board communicator solution with inbuilt intelligence, efficient speakerphone and with optional video camera. After installation in a preexisting panel, the IP Wall board may be connected to a PABX IP extension or directly to another IP device, installed on both in local and remote networks. It has two contact relays that enable up to two ports to be activated, or other devices, such as gates, turning lights on and off, heating etc., using the IP network from any environment.
Together with the board Khomp also provides web software for programming this hardware from any standard browser.
Features and Benefits
Functionalities
Separate volume control for microphone and speaker
Activates from any extension of the IP-PBX or remote SIP Device
Connectors for buttons and/or keyboard
Video camera support*
Video licenses sold separately
For installations with numeric keypad
Dialing of numbers, permitting direct calls to the destination or accessing special resources on the PABX IP
Programming of numeric passwords for access control
Technical Characteristics
LAN/IP-PBX integration (network interface)
DHCP support Provisioning configuration via TFTP
Internal Web Server for configuration
Audio codec supported: G-711 U-law 64 Kbps
VoIP protocols used: SIP and RTP
Detection and generation of DTMF: RFC 2833
Perfect integration with Asterisk® and/or FreeSwitch™
Two dry contact relays: 14 Vdc /10 A –NA or NF contacts
12 Vac – 1 A power supply (source not included)** The IP Wall Board is an integrant part of the IP Wall communicator and the IP Wall Kit.
Warranties and Certificates
Factory Warranty: 1 year
ISO 9001:2008 certified company
Resources
Application Model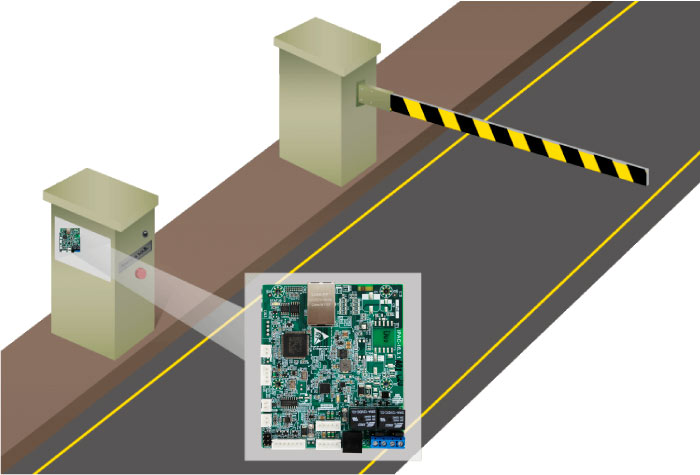 Image of Kit IP Wall: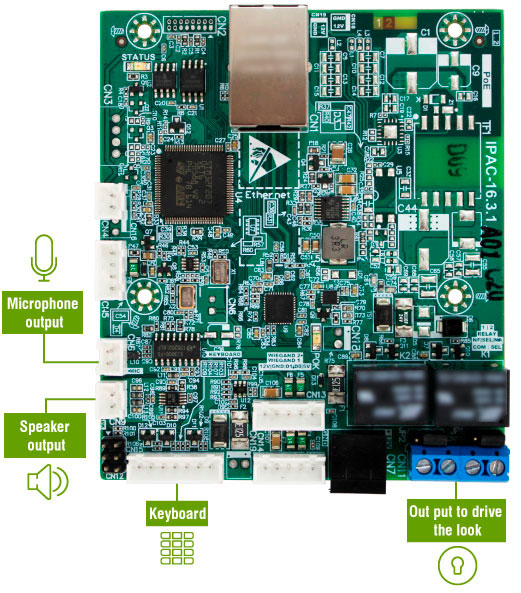 Cameras approved
Grandstream GXV3611_HD, Grandstream GXV3672_HD_36, Grandstream GXV-3601_HD, Vivotek IP-8161, TP-Link TL-SC3430.
Downloads