Description
The IED102 (Intelligent Electronic Device) was a part of the first line of devices designed by Khomp for companies that have a need for efficient management of electrical energy. The equipment collects consumption data through an ABNT-CODI serial communication port, which is then transmitted through an Ethernet or cellular (2G/3G) network.
The application is particularly well-suited for Group A entities, meaning large industrial enterprises with high volume of consumption that pay for voltage or corporations that are part of what is called the free market (that negotiate directly with energy suppliers). For these users, the IED102 delivers precise information on consumption spikes to facilitate the reduction of costs without slowing down production.
For Group B entities, captive consumers that pay usage charges, the IED102 adds the ability to manage energy and employ benchmarking between units within the same group.
Typical Applications
Brazil boasts the world's second largest electrical power network. The IED102 sees this reality as an opportunity to put management in the client's hands, providing more independence in a wide range of scenarios. See some examples:
Measurement by store in shopping centers for more accurate precision in determining consumption
More precise management of sources of consumption in residential and commercial condominiums
Main features
Reading of "user pulse output"
2G/3G, Ethernet and MODBUS TCP Communication
Sends status via SMS
Remote firmware update
Watchdog that restarts the equipment in the event of power failure
Intuitive Web Interface for monitoring and configuration of parameters for the IED102TC device
Manufactured in-house
Nationwide support
Features
MODBUS TCP: Standard industrial communication protocol, which provides fast transmission of data via Ethernet, facilitating communication between devices from different manufacturers.
Resources
Application Model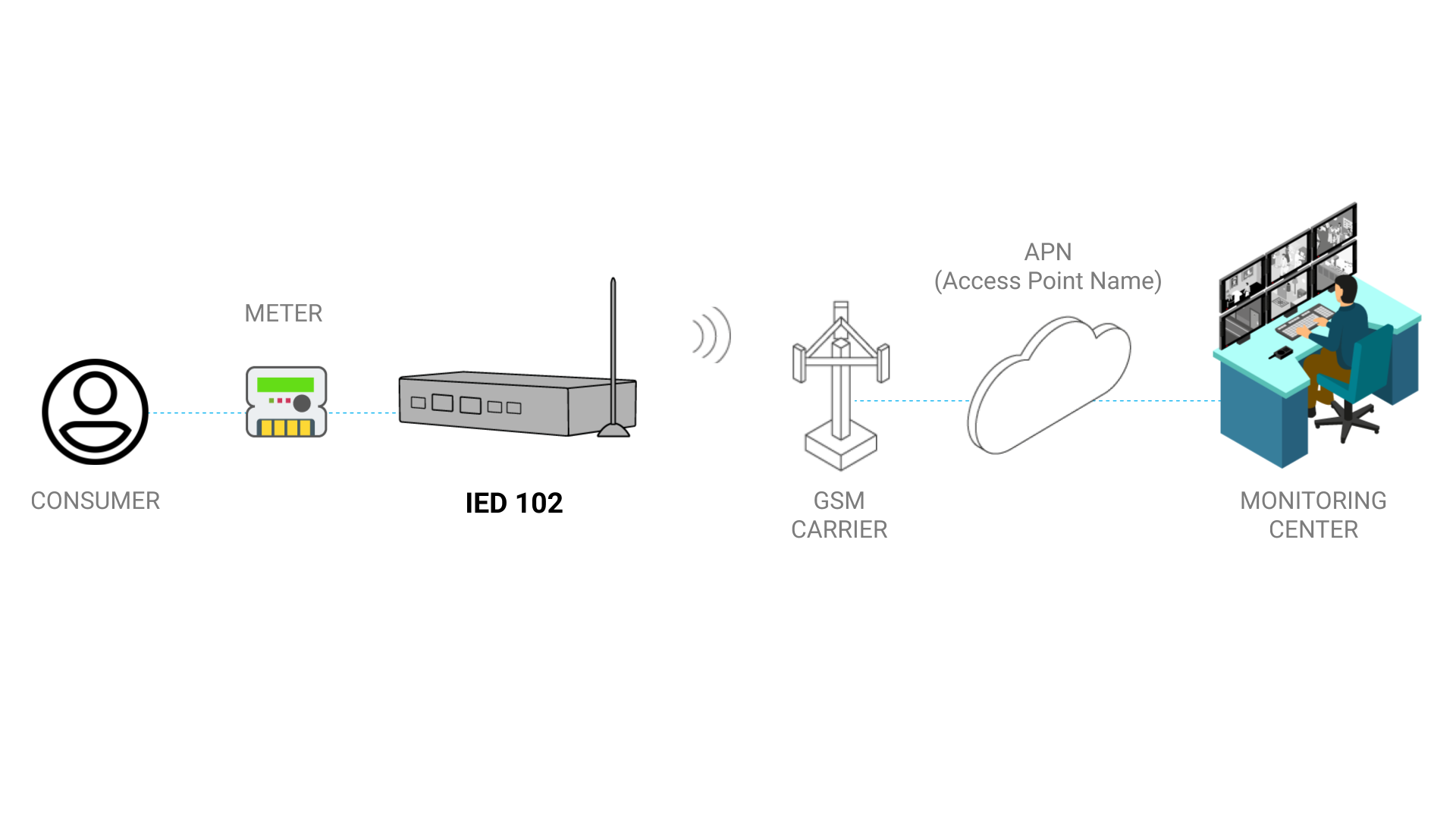 Downloads
Acesse aqui o PDF com maiores informações sobre o IED102.
Datasheet