Description
The Industrial Intercommunications device is an intelligent unit in the Khomp SIP Endpoints line that operates as an intercom in extreme, challenging environments, such as highways or factories. The technology offers a high level of volume, guaranteeing clarity in communication even in the midst of significant ambient noise.
Configuration is simple, through a user-friendly Web interface, and integration can be achieved through SIP technology using an IP center or with HTTP requisitioning using the product's onboard API. It can also be perfectly integrated with Asterisk®.
Features and Benefits
Internal microphone
Loudspeaker with 15W power
Integrated open door sensor
Integration with IP telephony systems
Perfect integration with Asterisk®
Integration with API RESTFUL for HTTP events and commands
Can be used in Power over Ethernet (PoE) networks, an optional feature available only at the time of purchase
Easy installation
Free support
Resources
Application Model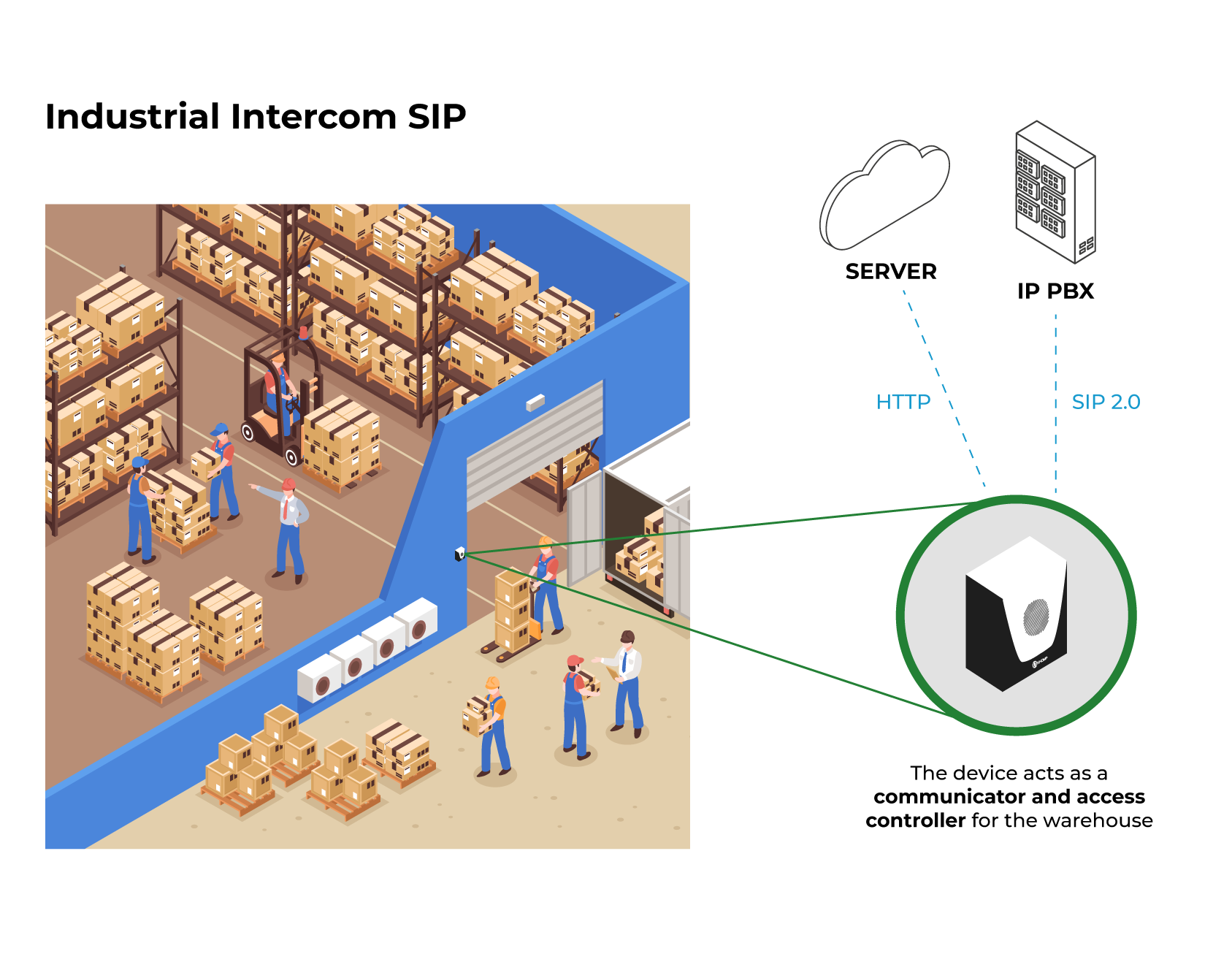 Downloads
Access here the PDF file with information from SIP Industrial Intercom.
Datasheet