Description
The logistical tracker in Khomp's IoT line is an intelligent device that improves the tracking of objects, automobiles and mobile assets, with high-precision localization. Available in three different models, the ITT 100, 101 and 102, the endpoint combines GPS with LoRa® technology to guarantee low consumption and long range for sending data.
In its more common applications, the logistical tracker can be used with cargo and automobiles to monitor routes or a wide variety of mobile assets in order to obtain precision in the location of objects.
In its everyday use, the tracker uses GPS to read the position of an object (latitude and longitude) and transmits this information via LoRa® to a gateway. This transmission of data can occur every 15 minutes, or at any other preconfigured regular intervals.
Available Models
| | |
| --- | --- |
| Model | Description |
| ITT 100 | GPS, internal antenna, type-C medium battery without charging circuit |
| ITT 101 | GPS, internal antenna, rechargeable battery, external power provided via fixed integrated cable |
| ITT 102 | GPS, internal antenna, rechargeable battery, external power provided via micro-USB connector |
Characteristics
Tracking based on GPS
Localization is done by using latitude and longitude data obtained by the GPS present in all models of the device
LoRa® Protocol (ideal for external environments)
Compatible with most network servers: Everynet, ChirpStack, TTN and Khomp
IP64 Protection
Nationwide support
Resources
Application Model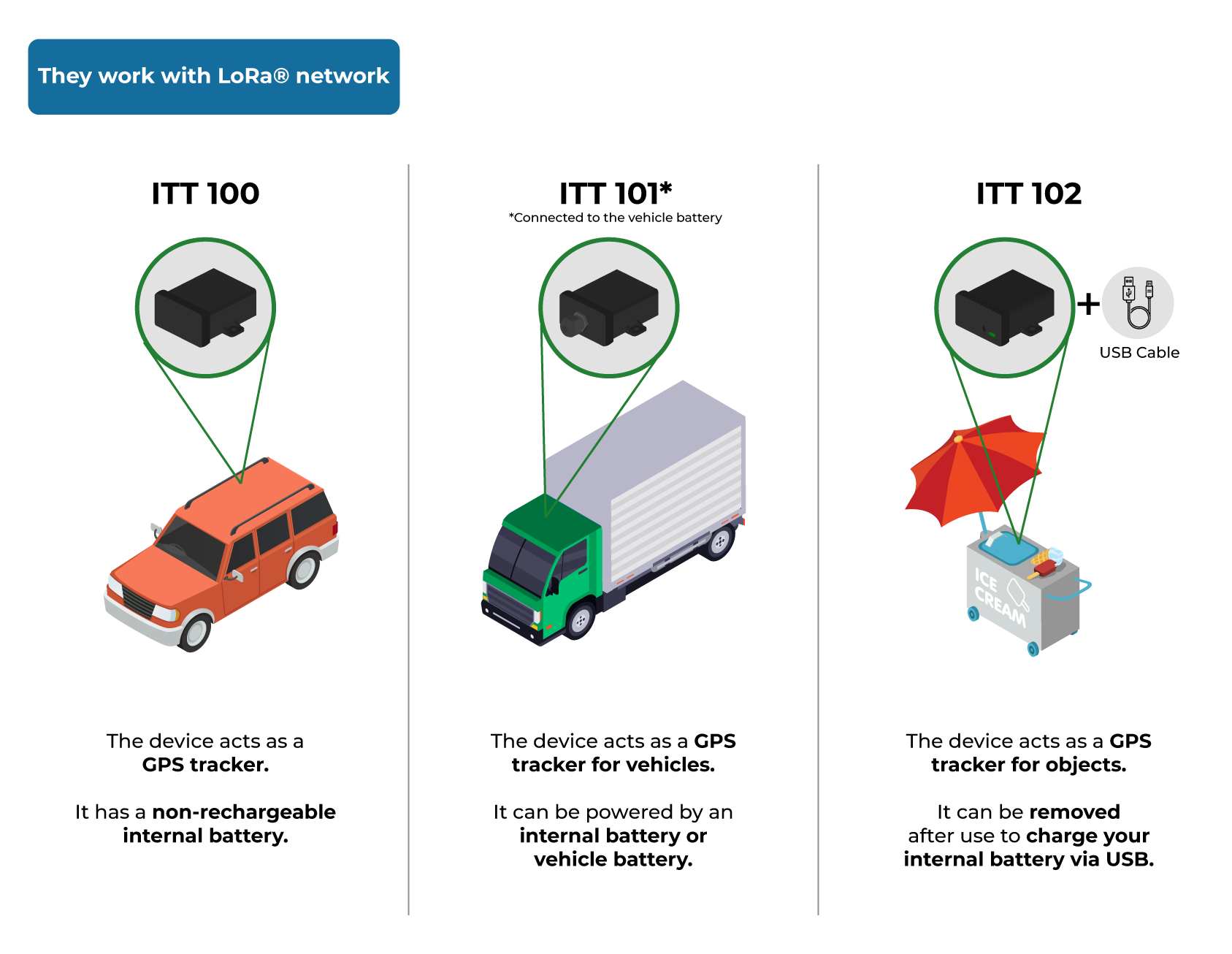 Downloads
Access here the PDF file with information from Logistical Tracker.
Datasheet