Description
The NIT K718WA-LO is an alarm device for water leaks. Used in machine rooms, data centers, air conditioning or any smart home project, the detector contributes significantly to the economy and sustainability of projects.
In daily use, when identifying a leak, it sends an alarm message to an indoor or outdoor ITG 200 Gateway. When the sensor detects that the leak has been fixed, it sends a message informing a status of "normalized".
Characteristics
Wireless range of 6.2 miles (10 km)
Compatible with LoRaWAN™
Frequency-hopping spread spectrum (FHSS)
Improved immunity from interference
Improved energy management for greater battery duration
Resources
Application Model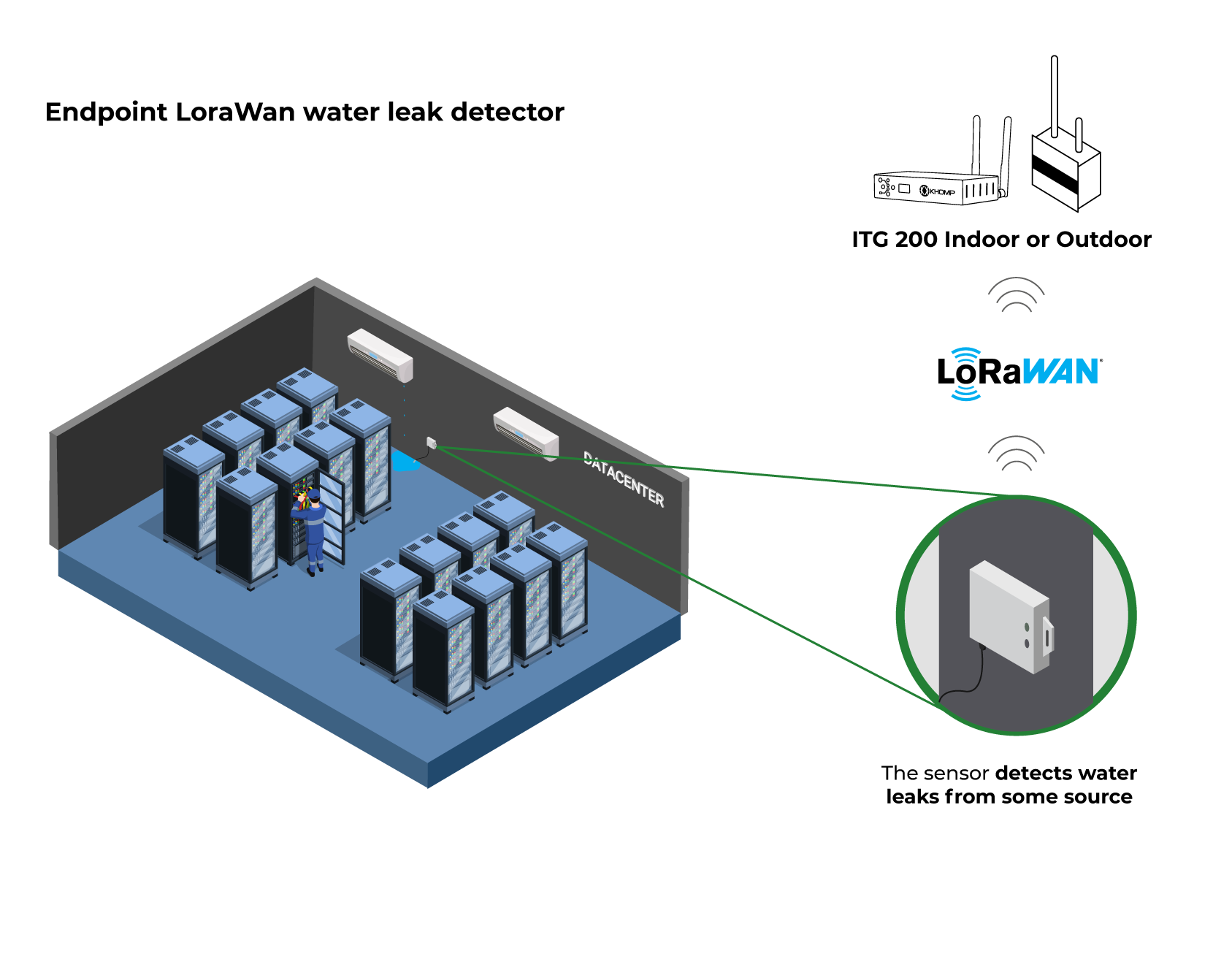 Downloads
Access here the PDF file with information from Water leak detector.
Datasheet