Models
EBS-FXO HI 120, with 12 analog recording interfaces
EBS-FXO HI 240, with 24 analog recording interfaces
Description
The primary function of the EBS-FXO HI SPX is the passive recording (high-impedance) of PBX extensions or analog telephone lines in systems that use open code software. EBS-FXO HI SPX modules are connected in parallel with the channel, recording in a manner that is imperceptible to the user and without degrading call audio. It reports to the host the ring signal, inversion of polarity, audio events, answering and hang up of the call, without the need for integration with the PBX to begin and end the recording.
Insight! for Asterisk
Add intelligence to the management of your telephony systems
Discover the powerful intelligence platform Insight! by Khomp for planning and decision-making, designed exclusively for telephony operations using Asterisk. Find out more here.
Features and Beneficits
Typical Applications
High impedance recording
Telephone call monitoring
Main Characteristics
12 or 24 high-impedance analog channels
DSP for processing of audio
Web interface for control, visualization and download of logs
Reports failure of physical call on the line
Compatible with open source soft PBX
Exclusive Resources of the EBS-FXO HI SPX
Network channels: 12 or 24 analog channels
Records in high-impedance without occupying a line (extension)
PBX protocols: flash recognition
Reports the answering and hang up of calls monitoring line tension
Line presence detection
Reports ring and inversion of polarity
Reports failure of physical call on the line
EBS family
Resources
Application Model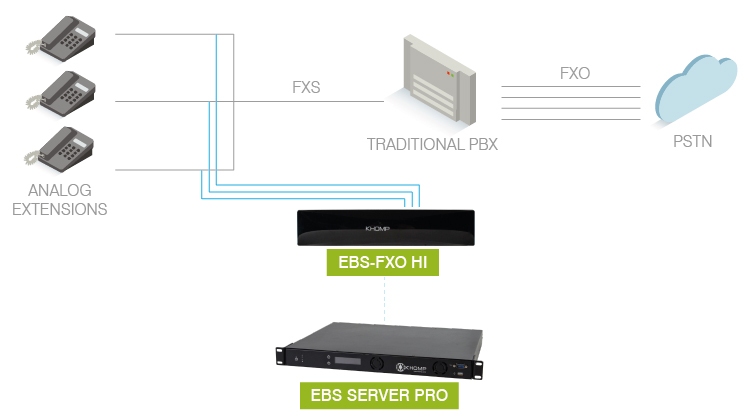 Downloads